Residential Life
The Story of Queenie
Some of you may have already had the pleasure of meeting our resident campus cat Queenie, who lives in the Residences Reception in France House. She's a friendly grey and white cat who is celebrating her one-year anniversary of being a member of the Queen Mary Residential Services Team.
Last August, Queenie was spotted around the university campus scavenging for food from the bins. After several weeks of this, she gained enough confidence to come into the reception, where staff fed her some proper cat food. She continued to visit us for her meals and shortly after she decided to make Queen Mary her permanent home.
Within the last year, she quickly became popular with staff and students alike, many of whom take time out of their day to stop off at Residences Reception to give her strokes and hugs. Although she may be tempted to visit students in flats, we remind her of the Residents' Handbook policy that states, pets are not permitted in any accommodation building!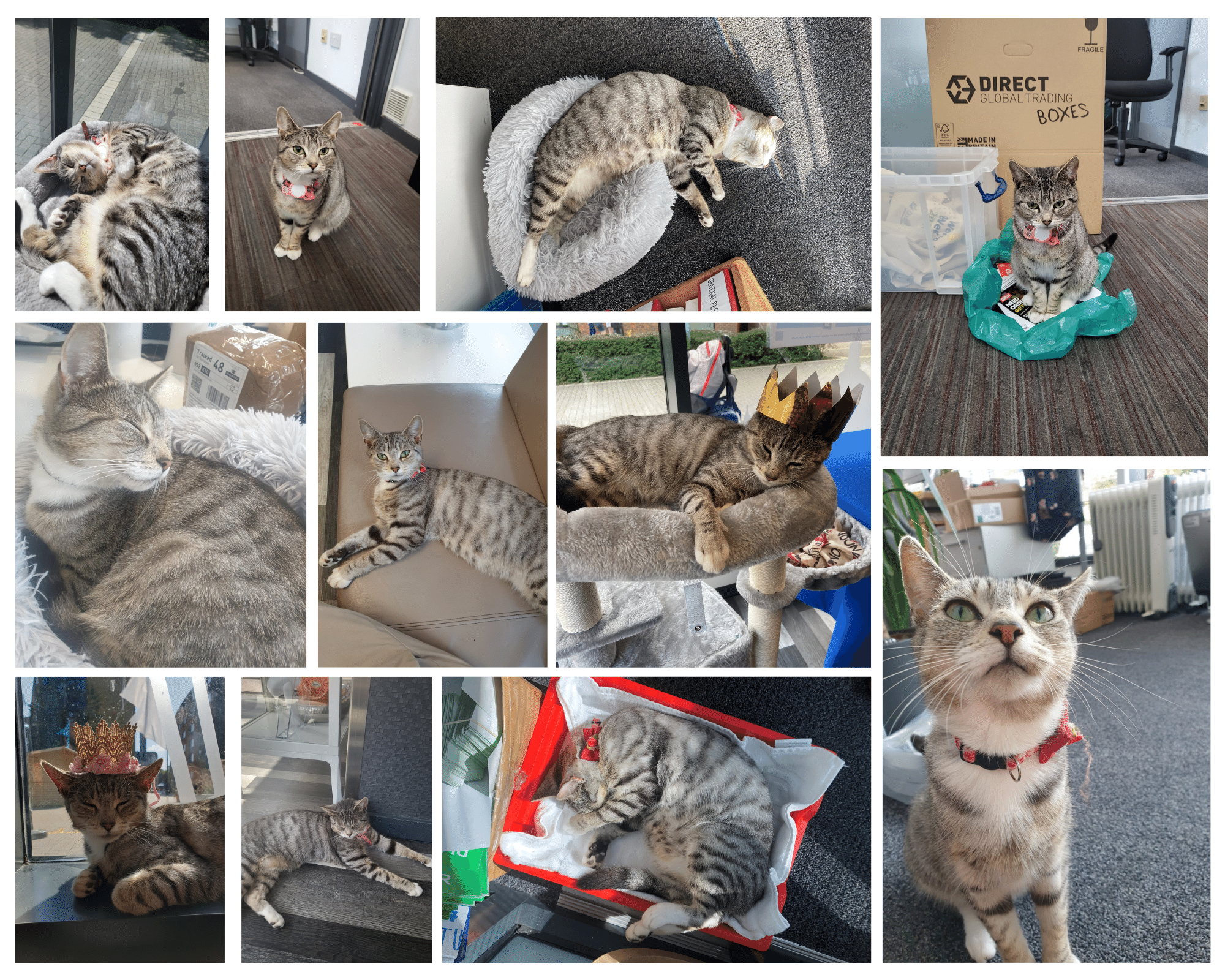 Students are welcome to come and visit her for cuddles and to wish her a happy one-year anniversary of being part of the Queen Mary family!
Topics