Residential Life
Your Residential Life platform
Here at Queen Mary, we want all our students to feel a part of our community and to enjoy every element of their student life. Our Residential Platform is a hub for all information around your residential life and a chance for you to get involved with all the initiatives we have going on.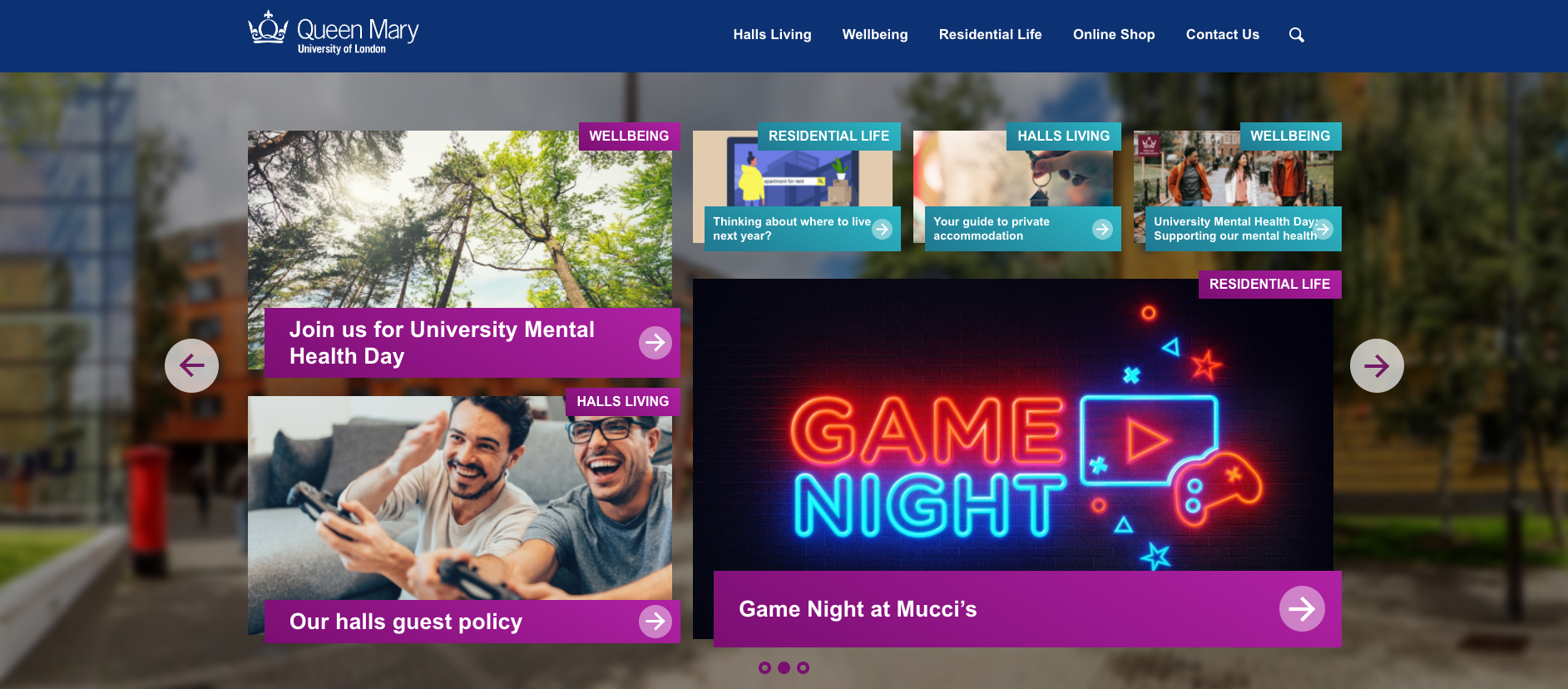 What will I find on the platform?
A bit of everything! From all the amazing events we have happening on and off campus, to guides on perfecting your laundry skills whilst in Queen Mary Halls, plus everything in between.
We'll keep you updated with the latest news at Queen Mary and help you keep connected with other residents. If you're feeling like a small fish in a big pond, we'll tell you all the best places to go whether it's hidden gems of London or the best vegan places in Mile End, you won't be short of things to explore!
Not to mention all the important information, like how to report a maintenance issue and where to find your closest fire assembly point, it's all here in one place.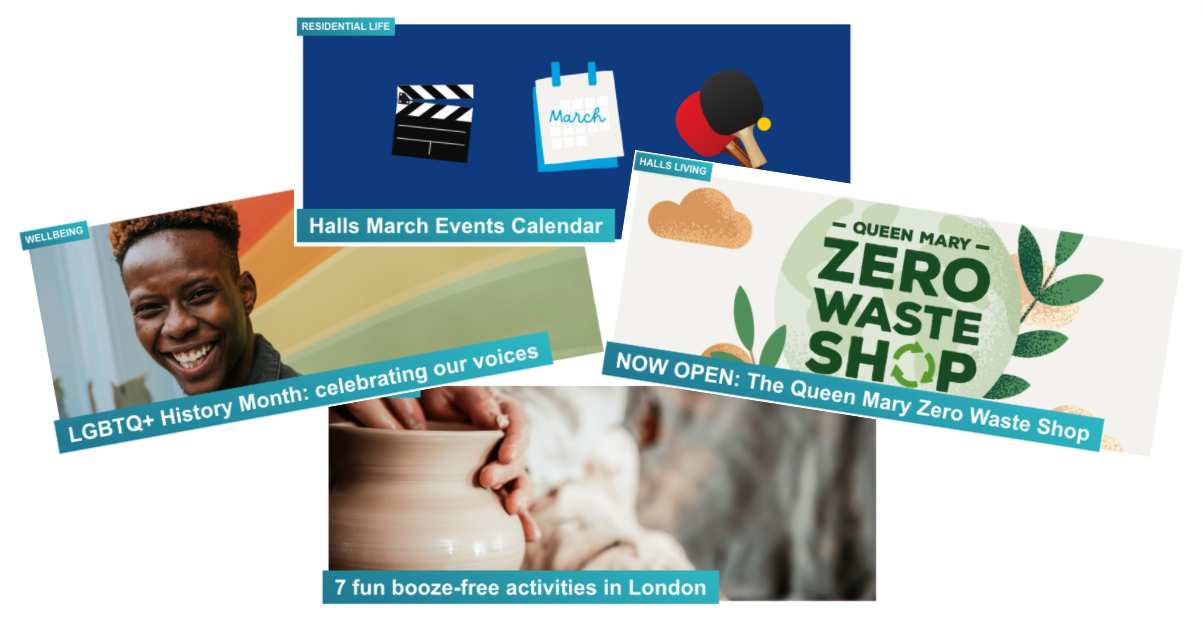 Navigating your way around...
Halls Living - this covers everything you need to know whilst you're living in halls including the guest policy, how to get along with your flatmates, and security information
Policies and procedures - summaries of the halls policies and procedures that are most important for you to know and a link for fast, easy access to the Residents' Handbook where you can find detailed information of all Queen Mary Residences policies and procedures
Wellbeing - this is where you will find the Residential Welfare Team's content and events 
Support Services - the support services that are available to you as a Queen Mary student
Advice & Counselling - all the Advice & Counselling articles are featured here
Residential Life - all the articles on making the most of your student life
Life in London - local information, getting around, hidden gems
Events - all the amazing Residential Life events we have for you
Meet the Team - an introduction to your RA's and of course the Residential Life team behind this platform
Online Shop - information on how to access the online shop and what is available to purchase
Contact Us - email addresses and telephone numbers for the departments who provide essential services to students living in Queen Mary Halls
Keeping in touch
Every month we send out a Residents' Roundup straight to your inbox, this is a monthly round-up of all the latest updates you will need to know living in halls.
We also have an events email that includes each week's events that are happening for you to get involved with.