Halls Living
Keeping your bathroom and kitchen clean
Keeping yourself and those around you safe in halls starts with making sure your bathroom and kitchen are kept clean.

It's important that you clean these areas as you go and be mindful that others will be using these areas too.
When it comes to the kitchen, please take a look below at your responsibilities as a resident, and the responsibilities of the Queen Mary Residential Cleaning team.
These are relevant for all halls except Aspire Point and Sherren House, which have their own policies.

You may also be living in a flat that has shared bathroom facilities, therefore it's important to take a note of the Bathroom Cleaning Agreement too.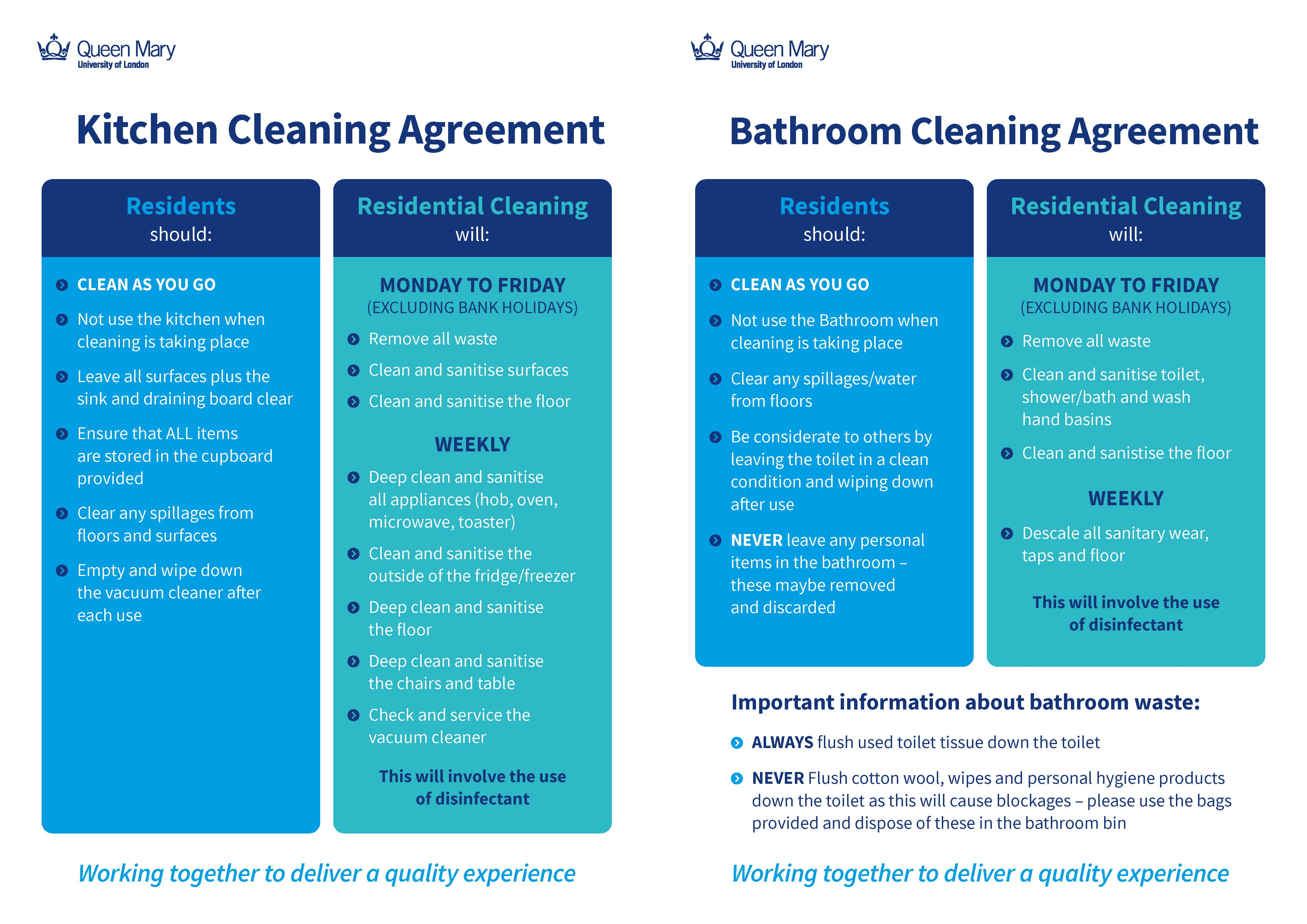 If you and your flatmates all do your bit to keep it clean, you can all enjoy living safely during your time with us!
Topics