Halls Living
Tomato Prawn Pasta Recipe
Today I will be sharing an Italian recipe in honor of my family and will be giving you all the secrets to make it extra special. A few days ago I made a tomato prawn pasta and it was amazing!
This recipe only takes 20 minutes, and all ingredients can be used for day-to-day meals so it is definitely worth trying. I hope you enjoy making this and I am sure you will love the final product.
Don't forget to tag us at @qmreslife if you post your results and we will share them on our Instagram!
Let's get started.

This recipe is for two people.
Ingredients:
200g of spaghetti.
1 packet of peeled ready-to-eat prawns.
3 tablespoons of olive oil
1 lemon
2-3 teaspoons of garlic paste, depending on taste
1 teaspoon of red chili flakes
2/3 bag of cherry tomatoes, cut in half
Salt and pepper to taste
Extra: 1 tablespoon of fresh chopped parsley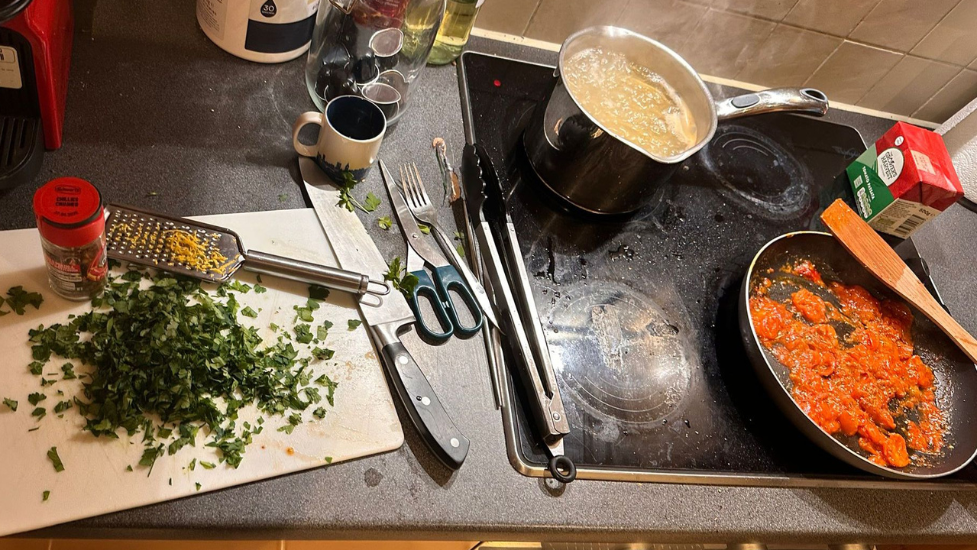 Instructions
Bring a large pot of salted water to a boil. Add the spaghetti and cook for 8-10 minutes, or until al dente. Collect some pasta water in a mug, then drain.
While the pasta is cooking, heat the olive oil in a large skillet over medium-high heat. Add the garlic and cherry tomatoes and cook until softened, about 3-5 minutes.
Squish the cherry tomato halves so they soften further, and juice comes out. This is the main component of the sauce!
Add the shrimp to the skillet and cook for about 5 minutes until the edges go a bit browner.
Season with salt, pepper and chili flakes to taste. Then, the secret is to squeeze half a lemon into the sauce and add about a teaspoon of the lemon zest as well. It makes all the difference!
Bring the sauce to a simmer, add about 3 tablespoons of the pasta water and mix it for a few minutes.
Mix the spaghetti into the skillet with the sauce and add the parsley, mix in very low heat and add more pasta water if needed to make sure the sauce is creamy.
This pasta doesn't need any cheese, so this is ready to be served and eaten!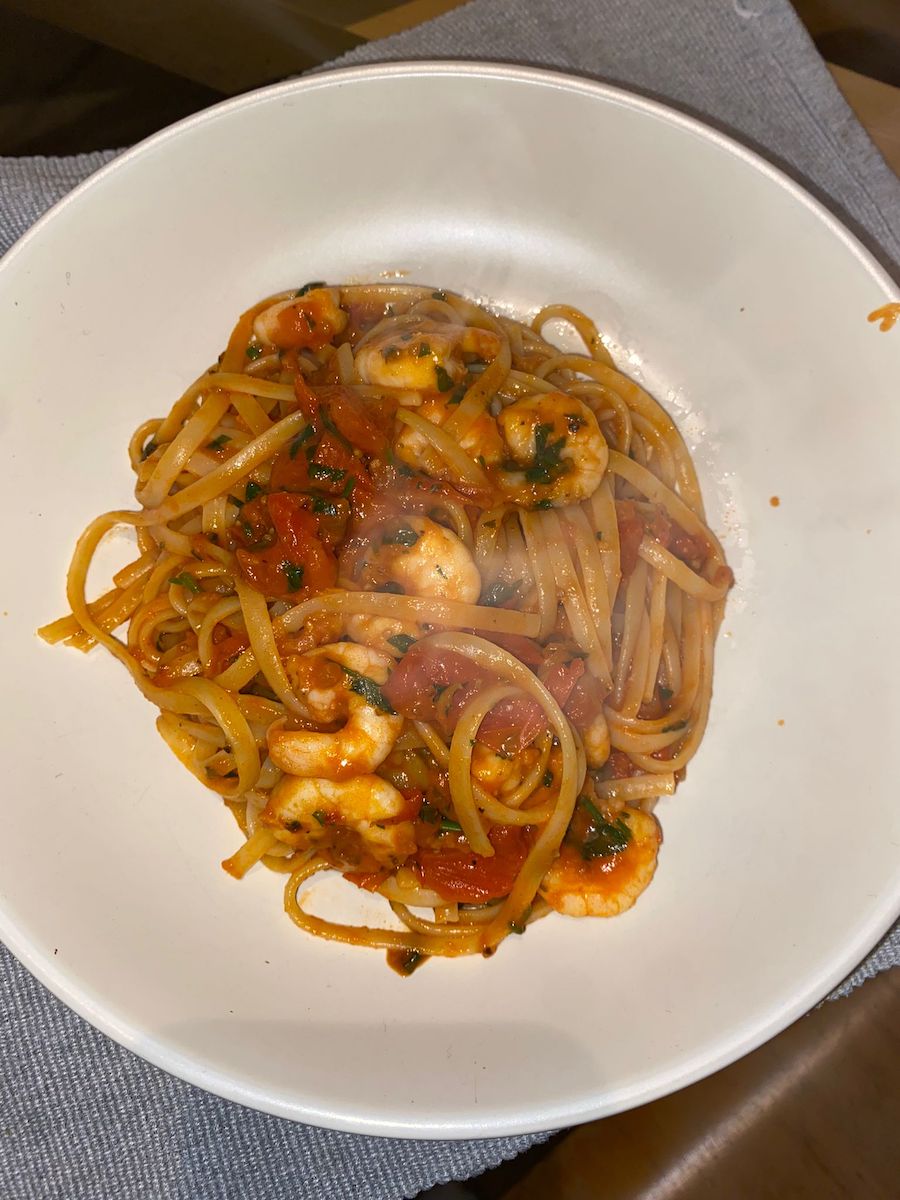 Enjoy your delicious tomato shrimp pasta!
Topics