Halls Living
Climate Crisis: Let Us Segregate Waste & Recycle
Apart from global warming and resource over-exploitation, waste generation is one of the major problems we face.
On average, a typical European generates approximately 620 kg/year of waste. Reducing and ensuring appropriate waste segregation will help reduce the adverse effects on our health, air, land, and water.

As part of our commitment to addressing the current environmental issues, we are working toward increasing the proportion of recyclable materials collected across our campuses to 50% by 2030.

It is important we reduce the volume of waste we generate and appropriately recycle materials from general waste. This will reduce greenhouse gas (GHG) emitted from landfill waste. GHGs are the primary causes of global warming and climate. In addition, appropriately segregating wastes could contribute to:
Improved human health
Preservation of the environment
Protect animals and marine life

You can help by:
Reducing the volume you generate such as single-use plastics
Becoming involved in our current ReUse programme (coordinated by the Students' Union)
Separating recyclable material from general wastes
Visit our Zero Waste Shop (Mile End Campus)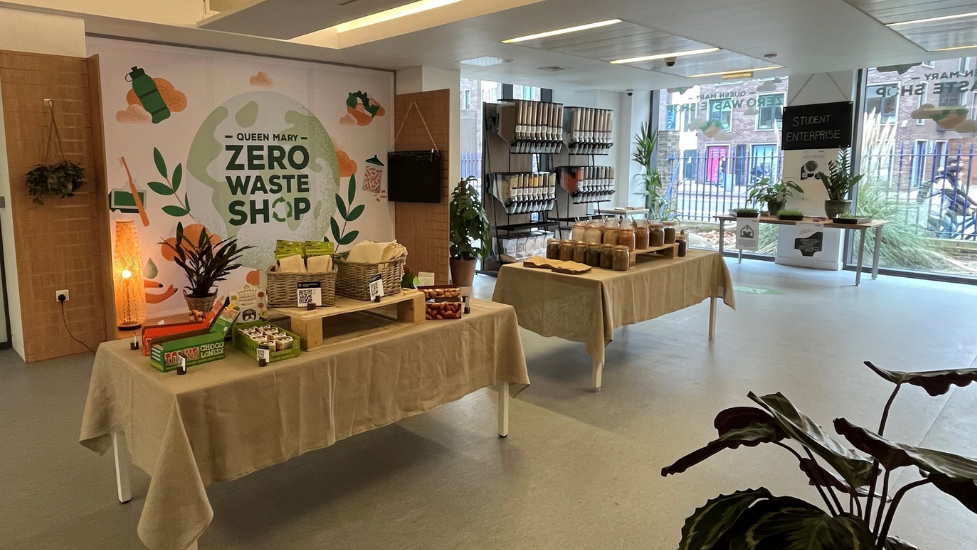 The video below highlights some of the benefits of waste segregation and recycling.
As part of our participation in the 2022 Global Recycling Day, we are inviting all staff and students to attend a 'waste awareness day' event organised by the Queen Mary Sustainability team, Bywaters (Queen Mary's waste collection service contractor) and the Zero Waste Shop is being held by the Curve Restaurant (Mile End campus) between 11am and 2pm on 18 March 2022. See details of this and other events being organised as part of the 2022 Global Recycling Day. 

For further information about Queen Mary's environmental sustainability journey, and to be actively involved in our commitment to improving our recycling performance, please contact us on sustainability@qmul.ac.uk

Topics