Wellbeing
Tackling Exam Anxiety
Whether you notice your rising stress levels in the weeks leading up to the exam, or you find yourself feeling anxious as soon as the invigilator starts the countdown, the anxiety that comes with the exam period is never a nice feeling.
It's completely normal to be nervous before or during an exam, especially if a lot is riding on your result. but you might notice that the way you feel can be a little more intense than the typical pre-exam nerves.
And if this is you, you're not alone. It's estimated that around 15-20% of students have what's known as 'test anxiety', which is the feeling of being considerably anxious before or during an exam.
So, we've put together some advice on how to help combat these feelings. But first, it might help to look into what test anxiety is so that we can understand where this feeling comes from.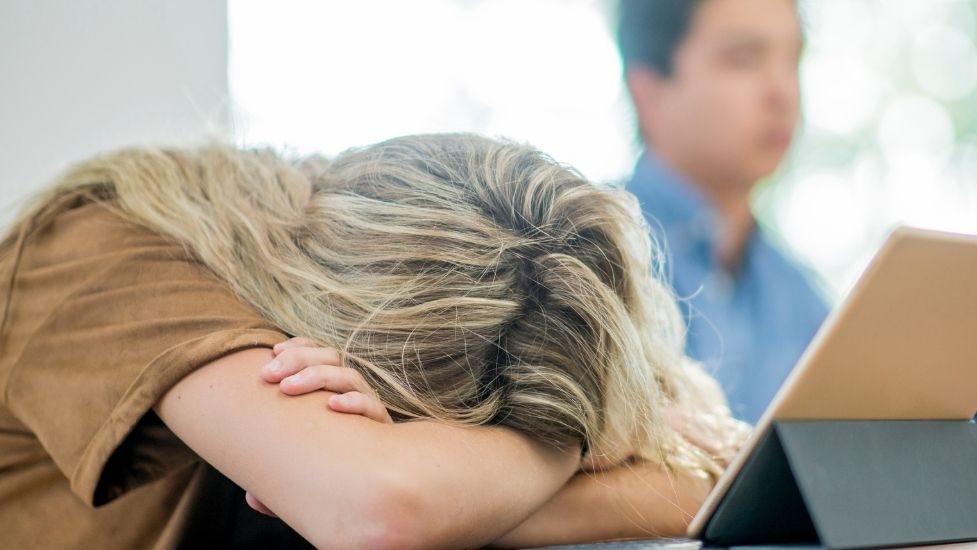 What is Test Anxiety?
Test anxiety is the feeling of excessive fear or worry before an exam that is triggered by our 'fight or flight' response to something that we might see as a threat. And if you're someone who puts a lot of pressure on yourself before an exam, as most people do, then it's no wonder your body would react this way.
If you experience test anxiety you might notice both physical and emotional symptoms. These could be things like headaches, sweating or fear and nervousness.
For more information on some of the symptoms of test anxiety, click here.
The problem with test anxiety is that at times this pressure can have an effect on our performance. If you experience test anxiety, you might find that every time you enter an exam hall your mind goes blank, no matter how much you've prepared, or that it just feels impossible to focus.
If you feel like your test anxiety is affecting your results, there are some ways that you can try and manage your stress levels:
Be prepared - Give yourself enough time to prepare for your exams. Often, test anxiety can come about if you feel like you're not ready for the exam, or if you know there are some areas in a topic that you're not sure about. Cover all your bases and give yourself enough time to go through all the topics that might come up to help you feel more confident on the day.
Use your university resources - QM have lots of support available, so don't be afraid to reach out. You can speak to your Residential Welfare Team or make use of the advice and counselling webpages to see how what mental wellbeing support is available. For more advice and support, click here to go to the Queen Mary Students' Union Study Well webpage where you can find tons of resources to help you prep for your exams.
Look after yourself - Around exam period you might feel like you have no time to look after your wellbeing, but actually, this is the most important part of easing your stresses. Make sure you're doing things like eating nutritious food, exercising regularly, and sleeping for at least 8 hours, especially the night before your exam! No matter how much you feel like you need to do, your wellbeing comes first.
Try some breathing exercises - If you feel your heart starts to race during an exam or find that you can quite catch your breath, you mind find it useful to practice some breathing techniques to try and calm yourself down. Working on your breathing can help to relieve stress and help to calm you down during an exam, so don't underestimate the power of taking a deep breath. The Headspace 'Breathing Exercises' webpage is a useful guide that'll help get you started.
Speak to a professional - There are times we might need more than self-care tips and tricks, and if you feel like this is the case please don't hesitate to speak to a professional as soon as you can and see what help they can give you.
Test anxiety is a tricky thing to navigate and it can be frustrating to feel like all your hard work has gone to waste because of your nerves. But, there are a lot of ways to try and alleviate these anxieties so that you can perform your best on the big day.
For more information on dealing with test anxiety, you can also take a look at the Student Minds Exam Stress webpage.
Topics