Halls Living
Moved into halls? Confirm your contents cover
We partner with Endsleigh, the student insurance specialist, to cover your belongings when you're living with us. All you have to do is confirm your cover.
Insurance might be one of the last things on your mind but it's important you know what is and isn't covered while living in halls. If you aren't familiar with student insurance, watch this short overview video below:
Find out what's covered, and what's not
Register with My Endsleigh to view your cover, find out what's insured and where you may need additional insurance. Download the My Endsleigh app below or visit the Endsleigh website to confirm your cover today.
Protect your gadgets when you're out and about!
The insurance included in your stay with us doesn't provide worldwide cover for theft, damage, mechanical breakdown, and loss. Explore additional cover options with Protect Your Bubble and get up to 15% discount when you insure up to two gadgets.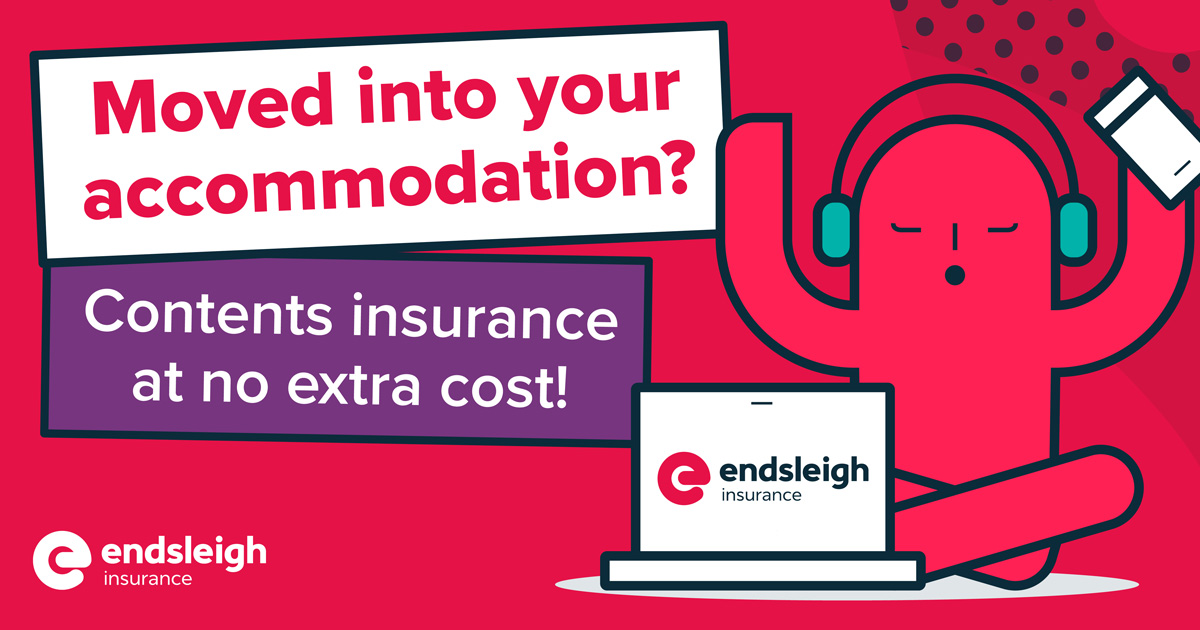 What does the My Endsleigh app do?
Once you download the app, you'll have access to:
Your insurance policy information and secure links to your documents - check what is already covered (and what isn't!).
Options to insure additional gadgets and possessions that aren't already covered.
24/7 access to a wellbeing service that includes advice, unlimited counselling, financial & legal information and bereavement support.
Information, news and views on life at university, budgeting, food and drink, health and fitness, fashion, mental health and lots more.

*Please note this feature is only available to your if your accommodation provider has opted in for this service.
Topics