Halls Living
My Favourite Spots on Campus
Looking for the best spots on campus? My name is Alessandra, I'm one of the Residential Assistants here at Queen Mary and here are my top 5 spots I recommend making the most of on our Mile End campus.
1. Canalside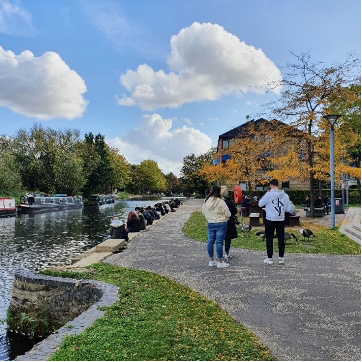 My favourite spot on campus hands down, perfect for lunch when the sun is out! Being next to the canal with wildlife all around and looking into Mile End Park is surprisingly calming and offers a good break from studying. Queenie the campus cat is sometimes around too! It can get quite busy so it's quite difficult to find space to study here during lunchtime but I'm always there to unwind so this doesn't matter too much to me personally. There are study rooms you can use if you wish to study and can't find a bench outside.
Canalside is situated just behind France House.
2. St Benet's Chaplaincy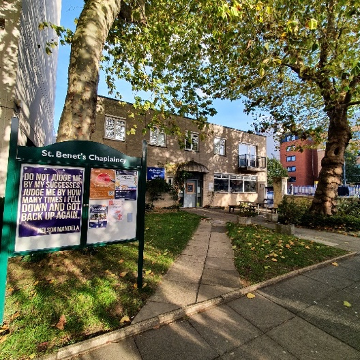 3. The Curve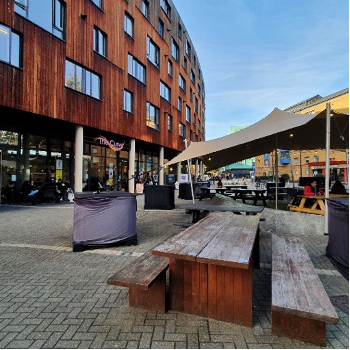 The Curve really helps me out when I haven't had time to do a food shop or don't feel like cooking. The variety of food on the menu is a bonus, prices are competitive considering we're in London and it's convenient being so close to my accommodation. I enjoy grabbing lunch here with friends after lectures or there's the option to take food away if you're in a rush. I also love the gazebo section outside with the Foosball table, it's a good space to hang out with friends.
The Curve is just past the Village Shop on the right-hand side as you walk towards Library Square.
4. Drapers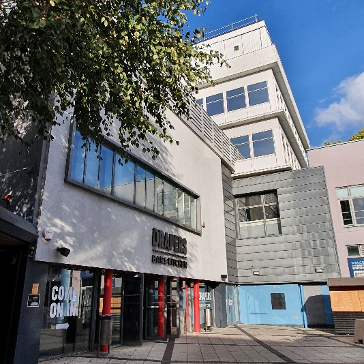 Being the closest club to halls makes Drapers a very convenient night out, no long tube journeys home! There are multiple nights out per week but my personal favourite is Hail Mary, all the sports teams get together on the last Wednesday of every month and take part in drinking socials, it's always good fun! Events here aren't always drink-related - from playing pool to comedy nights to Hama beading, there's something for everyone.
You can find Drapers just next to Qmotion.
5. Ground Café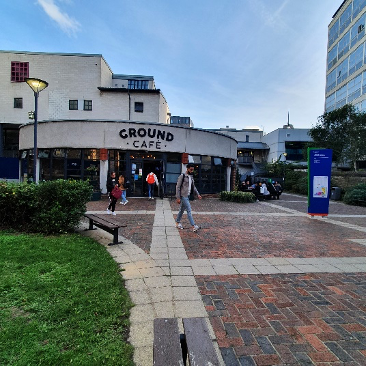 Topics