Wellbeing
Men: It's time to talk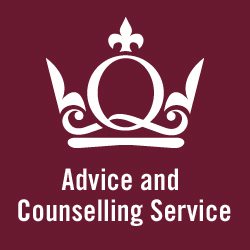 This post was written by Jonathan Pinto (he/him) who is an Integrative Counsellor working in the Advice and Counselling Service at Queen Mary.
He draws upon a range of humanistic and psychodynamic approaches, including working relationally and with the body. He has a keen interest in men's mental health
Movember is upon us; an annual event whereby men grow moustaches during the month of November to help raise awareness of men's physical and mental health issues such as: prostate cancer, testicular cancer and suicide.
As a result, it felt like a good time to explore some of the issues facing men's mental health and wellbeing. In this blog, I discuss the importance for us all to talk more openly in order to avoid problems from becoming too big, uncontrollable and/or overwhelming. Because if ignored, some of the leading outcomes of men not seeking help can lead to depression, alcohol/substance abuse, risky behaviour/gambling and in some cases death by suicide.
A bit of background
According to Movember, the leading charity changing the face of men's health on a global scale, men are dying on average 5 years earlier than women, and for largely preventable reasons.
It's not uncommon for men to find it more difficult to open up about their struggles, to avoid seeking help in times of need or to downplay their physical and mental health symptoms [1] [2].
The problem usually starts from a young age when boys are taught stereotypical messages such as: "boys don't cry" or "man up" and conditioned to associate the expression of emotion with shame and/or weakness [3].
Men may feel a great burden and expectation to appear strong by holding back their emotions, but this just causes many to break under sustained pressure. As a means of coping and self-preservation, men appear to be 'fine' on the surface, but this can lead to several complications further down the line.
Why are men struggling – and what can be done about it?
Communication - It's too simplistic to suggest that women find it easier to share their problems and that men bottle them up. But it's true that, for generations, many societies have encouraged men to be "strong" and not admit when they are struggling [4]. Men are also far less likely to admit when they feel vulnerable, whether it be to themselves, friends or a GP [5]. When they do, it's usually at the point of crisis.
Self-medication - Men are more likely to self-medicate by turning to substance and alcohol misuse and nearly twice as likely as women to meet the criteria for alcohol dependence [6]. Alcohol for example can increase depression as well as impulsive behaviours, which further compounds the risk of suicide [7]. Many of these problems might start off as genuine coping strategies that can eventually worsen mood and negatively impact physical and mental health, employment and/or relationships.
Family issues, problems at work and/or unemployment are other key factors known to contribute towards depression and suicide in men.
Suicide is considered to be the single biggest killer of men under the age of 45, with 3 out of 4 suicides in the UK being committed by men. Meanwhile, across the world, one man dies by suicide every minute of every day, with males accounting for 69% of all suicides [8]. In countries around the world, women are more likely to be diagnosed with depression and attempt suicide, yet despite more attempts made by women, men tend to be more successful due to their methods being considered more violent and therefore more likely to be completed before someone can intervene [9].
Advice and Counselling Service at QMUL
It's possible you've been going through some difficulties and finding it hard to reach out to someone. Counselling provides a safe and non-judgmental space to help you process, reflect and gain insight into aspects of life you might never have previously considered. It can help to un-block and shift negative hardwired patterns.
Counselling is less about finding a cure like medicine, but rather more like having someone walk alongside your journey of self-discovery. It's a collaborative and supportive process that aims to provide clarity and empower decision making. Contact the Advice & Counselling Service for support.
James' Place
At QMUL, we work alongside James' Place, a suicide prevention charity supporting men in a suicidal crisis with a unique, person-centred and clinically effective model delivered by trained therapists. They offer a warm and caring environment which enables men to feel safe. If you are feeling acutely suicidal and want to speak to someone, visit their website to complete a self-referral form.
Further sources of support
References
[1] Cochran, S. V., & Rabinowitz, F. E. (2000). Men and depression: Clinical and empirical perspectives. San Diego, CA: Academic Press.
[2] Paulson, J. F., & Bazemore, S. D. (2010). Prenatal and postpartum depression in fathers and its association with maternal depression: a meta-analysis. JAMA, 303(19): 1961-9. doi: 10.1001/jama.2010.605.
[3] Addis, M. E. & Mahalik, J. R. (2003). Men, masculinity, and the contexts of help-seeking. American Psychologist, 58(1): 5–14. doi:10.1037/0003-066X.58.1.5
[4, 5, 6, 7, 8, 9] Schumacher, H., 2019. Why more men than women die by suicide. [online] Bbc.com. Available at: <http://www.bbc.com/future/story/20190313-why-more-men-kill-themselves-than-women&gt; [Accessed 17, November 2021].
Topics