Wellbeing
Managing low mood during the winter months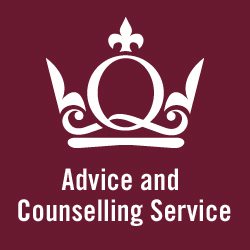 Any time of year can be difficult, but many of us find that the winter months have an impact on our mental health. Darker days and bad weather can have an impact psychologically that we may not recognise straight away. As winter goes on, we may find our mood is lower than usual and that we have less capacity emotionally. Add in the assessment period coming to an end, a new wave of COVID and it's a lot to manage.
So what can we do to support ourselves at this time of year?
Try to get time outside
Experiencing as much daylight as we can is really important so it's helpful to think about how you can fit this in - a walk as part of your lunchtime break? Sitting outside (wrapped up!) between lectures? Even getting outside in the morning briefly when it's first light can be helpful as being exposed to natural light early in the day also helps us sleep better.
Revisit our routine
Assessment periods can be incredibly tiring and take us out of our normal routine so it's helpful to have a think about how to support yourselves as you start semester 2. Think about your general lifestyle, how you are eating, your sleep patterns, and physical activity or movement. All of these have an impact on our mood and how we're feeling so we may need to check in about them, particularly after a busy period. It's also important to have things in the diary to look forward to e.g. meeting up with a friend for a catch up, going to watch that film you keep seeing advertised.
Rest!
We tend to have less energy at this time of year so it's important to slow down when you can and take time to rest, especially when dealing with colds and viruses which are much more prevalent. Give your body the chance to recover by taking regular breaks and taking it easy from time to time - and take extra time if you're unwell. Rest doesn't necessarily mean doing nothing at all but allowing yourself to slow down and do those things that you enjoy and that feel restorative. Doing the small things that give us comfort like watching our current favourite show in pyjamas, taking a long shower or bath.
Express your emotions
Sharing how you're feeling helps to process what's going on and allows you space to feel a range of emotions, without being overwhelmed by them. Talking to friends and family may be useful but there are also plenty of organisations you can reach out to, shared below. You may also find writing down your feelings is a helpful way of processing, or thinking about how you're feeling while doing an activity or exercise - and noticing the change of feeling in your body.
Reach out for support
If you are worried about your mental health, or finding that things feel unmanageable then reaching out for support can make a real difference. It can feel difficult to reach out but there are people ready to support you. Have a look at the options below, including crisis information if you are experiencing suicidal thoughts and feelings.
Emotional support
Visit the Advice and Counselling Service website to find out more about counselling and how to book in to see a counsellor
Samaritans offer a 24/7 service over the phone. Call 116 123.
SHOUT is a text service available 24/7. Text SHOUT to 85258.
Mental Health support
If you need practical support with your studies or day-to-day wellbeing or you are concerned about your mental health, visit the Advice and Counselling Service website to find out more about booking to see a Mental Health Adviser or Wellbeing Adviser.
Contact your GP to talk about concerns about your mental health. You may be able to register with the Student Health Service on the Mile End Campus, or you can find a local GP in your area on the NHS website.
Crisis support
If you feel in crisis, or are having suicidal thoughts and feelings then see the information on our website for organisations you can contact.
Topics