Wellbeing
Looking after your mental health amid distressing world events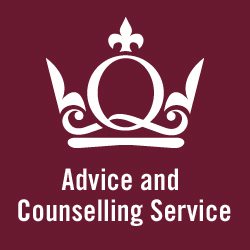 Events around the world affect our mental health. The current war in Ukraine, as well as continuing conflicts around the world, such as in Yemen and Syria, will affect our community of students, staff and alumni in many different ways.
You may feel fear, anxiety or uncertainty; all of these emotions are a natural response to what is taking place. You may notice that these emotions impact your day-to-day life in ways you didn't anticipate. For example, you might feel unsettled completing daily tasks, find it harder to focus on studying or feel less motivated in general.
Below are tips for you to look after your mental health during times of uncertainty.
It's ok to feel overwhelmed
Feelings of anxiety are a natural human response to distressing events. Therefore, it is normal for us to feel overwhelmed day to day. We might not immediately draw a connection between these feelings and world events, but may notice that we are feeling more anxious or unsettled than usual. Some of these symptoms might include difficulty sleeping, emotional instability or feeling like there are butterflies in your stomach.
To manage the overwhelm, try to take time and reflect on your news consumption. For example, you might want to limit your news intake to certain times of the day. Avoid doom scrolling!
You might also find it helpful to find ways to meaningfully help those affected by war. If you wish to share information via social media, check the information comes from a trustworthy source. Similarly, if you wish to donate to charities, it's helpful to research the charity and how the money will be used.
It is important that we continue to prioritise our wellbeing
When we are impacted by world events, it is important that we respond to our emotions. Allow yourself space to do things that comfort and soothe yourself. You may not be familiar with these feelings and, as a result, not want to talk about them, but it is important not to bottle things up. Talk to friends and family, as well as professional services if needed.
There are multiple routes to wellbeing. Try to have a positive sleep routine, nourish your body and mind with healthy foods, stay physically active, spend quality time with friends and family, and do things you enjoy. You can read our recent blog post for more information about how to promote your mental health and wellbeing more generally.
Community matters
When facing distressing news, it can be helpful to connect with those around us. You might want to take some time to check in with a friend: send them a message or invite them to go for a walk. It can be helpful to share how we're experiencing what's going on. At the same time, be mindful that we don't know what other people's situations are and we deal with things differently. Treat each other with respect and empathy.
Often, when faced with global crises, it can be helpful to feel like we're contributing or offering our support to those impacted on a local scale. For example, you can find out about how people in the local area are supporting Ukrainian refugees, or contribute to drives for goods being set up at the university and locally.
Support for students
If the situation in Ukraine or other distressing world events are affecting you, please find the below resources which are here to support your mental health.
TogetherAll is a free, anonymous and 24/7 online mental health and wellbeing service all Queen Mary students and staff can access. You can register and log in using your Queen Mary email address.
The Advice and Counselling Service is open to support student mental and emotional wellbeing all year round. Students can access 1:1 support online or in person with a Wellbeing Adviser, Mental Health Adviser or Counsellor. The Welfare Advisers can offer support around issues such as immigration and finance (read this recent blog post for more detail on practical support available for students affected by war).
The Chaplaincy is open to all students and staff at Queen Mary of all faiths and none. The Chaplain, Ella Sharples, is available for support or a chat over a cup of tea. You can get in touch with Ella by dropping her a message on 07740 547689.
Student Support Officers are available to provide support around any issues affecting your studies. If you feel that these events are having an impact on your ability to study, get in touch.
Our community is diverse and we ask everyone to continue to respect and support each other at this time. If you experience bullying or harassment, please report this via Queen Mary's Report and Support hub.
Don't hesitate to use the resources listed above. This is a reminder that you are not alone, and it is important that you reach out for support if you are struggling.
Topics