Residential Life
Look back at your year in halls
What a year it's been!
From Secret Santa to Treasure Hunts, there's been a lot. We wanted to take a look back over the year and all the fantastic events you've all been involved in.
Let's start at the beginning...
Where it all began - Moving in Weekend, it's crazy to think back to when you first joined us in halls and all the nerves that you may have experienced. Who am I living with? How will I make friends? but hopefully soon those nerves settled and the start of a whole host of events kicked off.
We had pick, paint, plant, the first of many campus games and not to mention the amazing pumpkin carving - some residences really showed off their skills!
In October we celebrated Diwali and the turnout was amazing, it was a pleasure to celebrate this festival with so many of our residents. Heading to Christmas we held a Secret Santa competition, gingerbread decorating, and deck the halls and that's just to name a few - we loved getting festive on campus!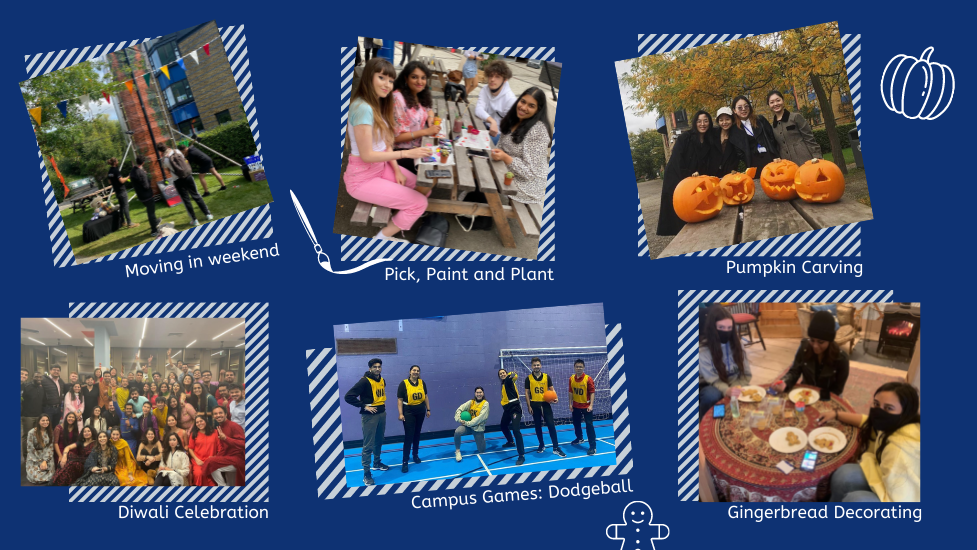 After the Christmas break, we celebrated Lunar New Year with you and Valentine at our Palentine's Mixer where we hope you were able to meet other residents, maybe you still talk to those people you met at that event! Lots of you joined us for the Iftar Meals during Ramadan and collected your £1 Suhoor Meal kits too. 
Take a look...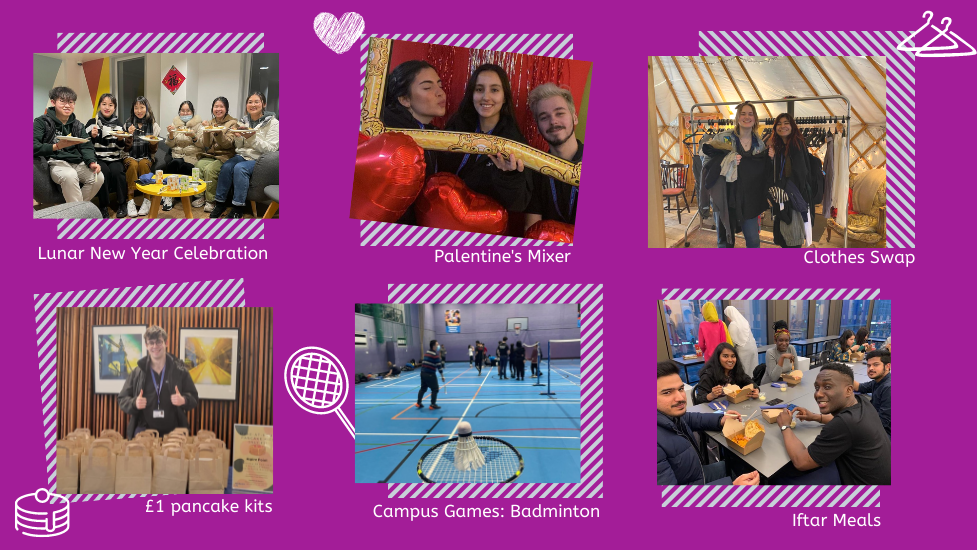 And finally, to bring the year to an end we enjoyed lots of foodie events from free pizza and treat drops, to free hot drinks throughout the year! We've enjoyed meeting you all and seeing you come to our events and the friendships that have been made.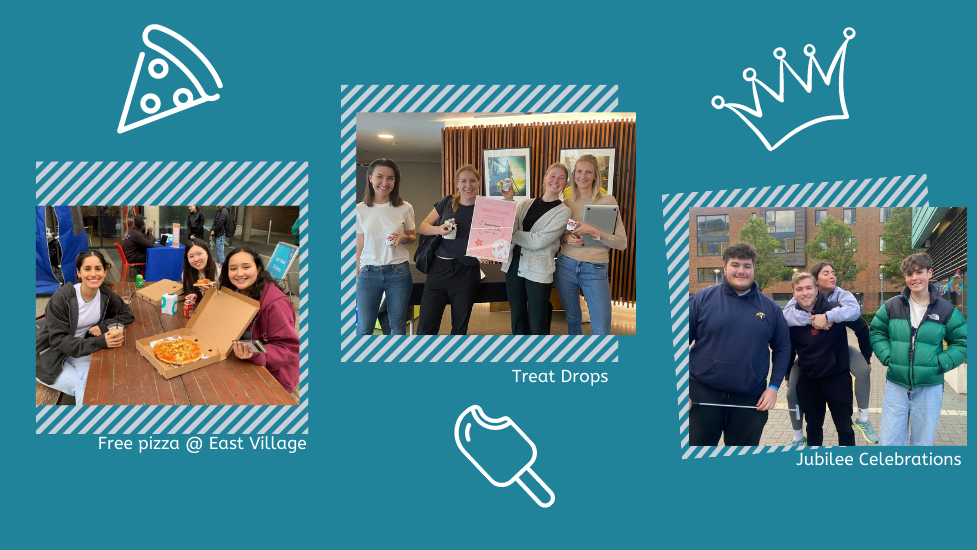 It's been a great year, from all of us in the Residential Life Team we hope you've enjoyed living in Queen Mary halls!
If you're staying with us over the summer period, don't worry we will still have lots going on, keep checking our Residential Life platform and our Instagram where all these images are from.