Wellbeing
LGBTQ+ History Month: celebrating our voices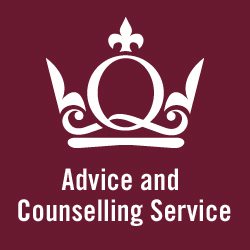 The theme of this year's LGBTQ+ History month is 'Politics in Art; the Arc is Long'. Within the context of LGBTQ+ identities, art might be another form of expression alongside speaking out loud about our identities.
Talking about our identities is something which, for some, might feel like an elusive privilege as the fear of rejection or persecution can be so powerful. Or it may feel like we always need to be the advocate for our communities, to raise our hands and speak out when the topic comes up. Depending on the ebbs and flows from day to day, and year to year, we may benefit from seeking out a space to talk about ourselves without restriction, without defences, and without managing the feelings of others.
In this blog, I'm going to explore what might be our internal dialogue, sometimes different from one day to the next, and how we choose to voice this dialogue.
I wish I could find the words to talk about it
For some, the question of 'when did you first know?' that you were Lesbian, Gay, Bisexual, Trans, Non Binary (or of a minority sexuality or gender identity) can be difficult to answer and feel inappropriate. It's also never asked to those with heterosexual or cis identities.
Perhaps a different way of thinking about this is – 'how long did it take for you to find the words, and/or the courage, to talk about it?' For some of us, this can be years – there can be endless internal conversations between ourselves and others, particularly parents or carers, where we project and anticipate the outcome. For others, where the environment we live in is so persecutory that the conversation never feels possible, it is perhaps necessary to seek out a dedicated supportive space to talk to a trusted professional.
I wish there was someone I could talk to about it
Sometimes it can help to have those conversations tentatively, with people we trust and also with support networks (LGBTQ+ or otherwise). The internet has allowed a certain degree of anonymity, and social media has provided a really valuable forum for 'testing the water', having conversations about our identities, and connecting up with others when we might otherwise be isolated.
Talking to one of our counsellors or student wellbeing advisers can be a good option and, if it is important to you that this is someone with an LGBTQ+ identity, do let us know and we will try to accommodate this. If you would like to make an appointment, contact the Advice and Counselling Service.
I would like to talk about something else
As I've written about in a previous blog post: 'Pride: A Deeper Love', our identity is about so much more than who we are attracted to or our gender expression. Although not always possible for this to feel neatly integrated into other aspects of ourselves, this certainly won't always be the topic we want to be discussing, or the "headline news". Whether it is in the context of a therapeutic setting, or with friends, family, partners, it is important to be able to talk about all aspects of ourselves freely.
I really wish everyone else would stop talking about it
Despite the internet being a powerful tool for connection, the shadow side of this is a 24/7 public dialogue. Every time there is public debate, or more explicitly offensive trolling, it can seem like the whole world has something to say about us and feels entitled to throw their perspective into the ring.
While it can sometimes be helpful to follow these debates and hear how much positivity and support is out there and to find words that fit with our experiences and bolster or reinforce our sense of self-worth, it can also be a deeply wounding place filled with the unhindered prejudice and toxicity of complete strangers, or even celebrities that we might once have looked up to.
It's important to look after ourselves, have digital detoxes, stay off social media when we are feeling vulnerable, and also feel empowered to report hate speech and discrimination when we are confronted with it.
I would like my voice to be louder
Coming back to theme of Politics, and LGBTQ+ History Month in general, the role of activism and protest has been without doubt the reason that some freedoms and rights have been hard won. The second part of this year's theme, The Arc is Long, echoes the infamous Dr Martin Luther King quote when addressing the civil rights movement – The Arc of the Moral Universe Is Long, But It Bends Toward Justice.
Empowerment, connection, belonging, purpose, and 'bending the arc towards justice' are all potential outcomes of getting involved in activism.
Our voice, our choice
The most important thing here is choice – to know that there is the option, if and when you need it, to talk about your sexuality or gender identity, and be open about your relationships. It is so important to be listened to without judgement, without the uninvited perspective or opinion of the other, whether that is in person or online, or within a conversation with a friend or a therapist. Expression is key, whether through talking or through creative output.
Jo Gate-Eastley originally qualified as a psychodynamic counsellor, she has spent many years working therapeutically with children, adolescents and young adults, as well as working with LGBTQ+ young people both individually and in group settings.
Topics