Residential Life
Halls May Events Calendar
Add this event to your calendar
Here's what we've got planned this month...
Throughout May we're hosting multiple events to get you through the exam season, and to kick off the beginning of summer! 
Check out the events calendar below, with FREE hot drinks and pizza every week, not to mention our treat drops, these tasty delights will be sure to get you through your studying. We've also got a big celebration for the Queen's Platinum Jubilee happening at the end of the month so don't miss that!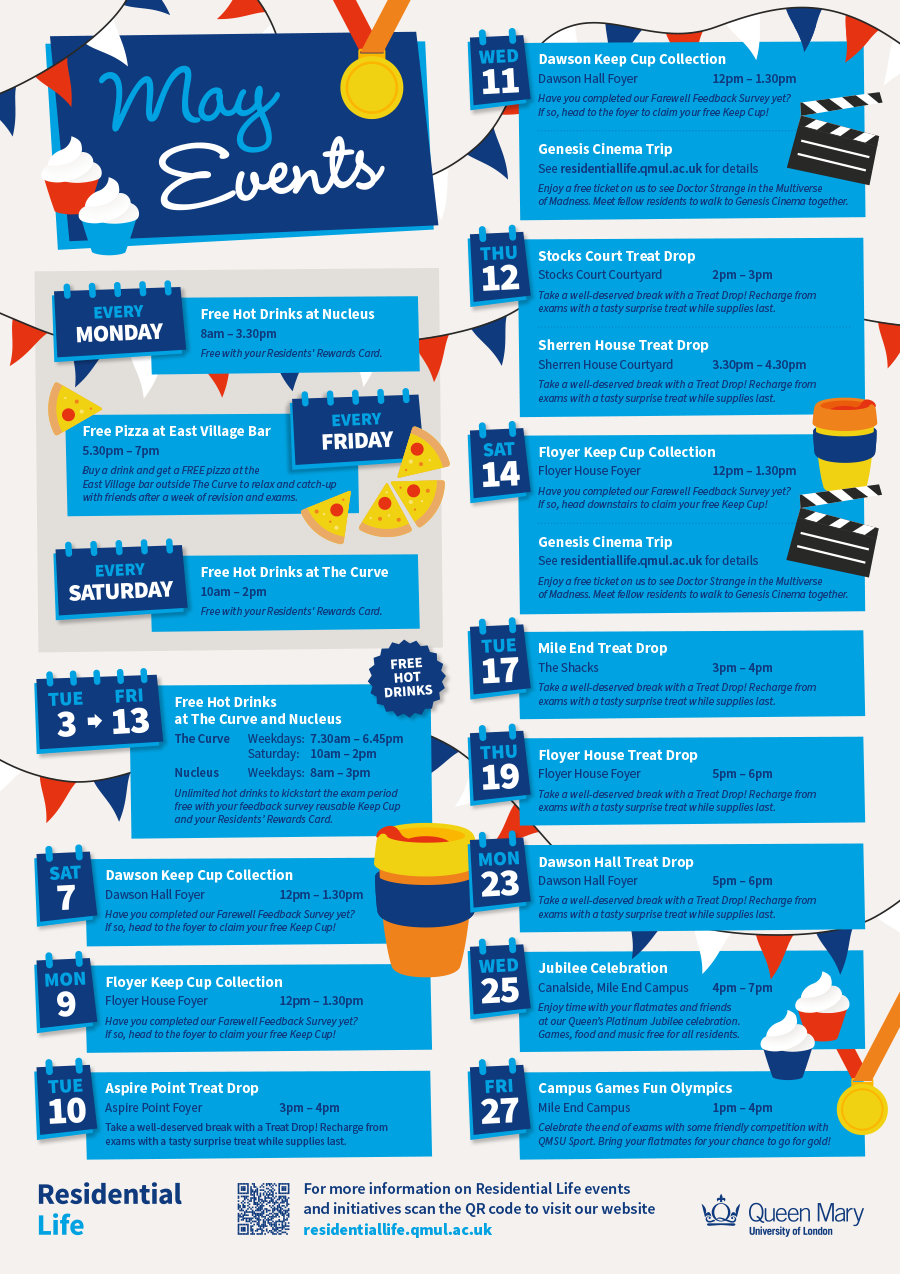 Click on the calendar to download.
Don't forget to keep an eye on the Residential Life platform and Instagram for all events.
As always, if you've got any suggestions for activities or events, get in touch with your Residential Life team using residentiallife@qmul.ac.uk.
Topics