Residential Life
Halls January Events Calendar
Add this event to your calendar
Happy New Year!
We hope you are looking forward to 2022 here at Queen Mary and to get the year off to a fine start we've got some fantastic activities for you, our residents this January! From move nights to a campus treasure hunt and lots more, including a celebration of the Lunar New Year take a look below: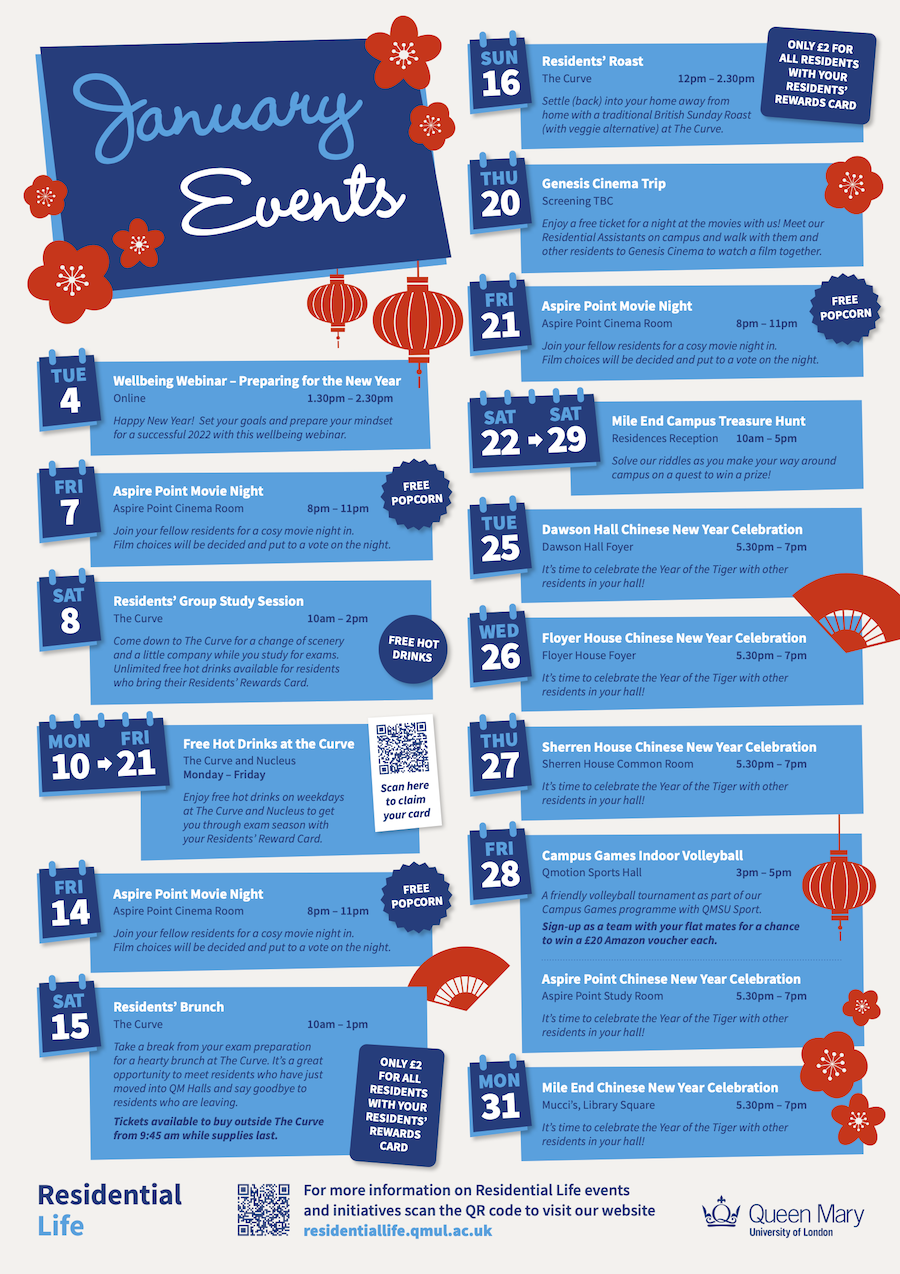 Click on the calendar to download.
Don't forget to keep an eye on the Residential Life platform and Instagram for all events.
As always, if you've got any suggestions for activities or events, get in touch with your Residential Life team using residentiallife@qmul.ac.uk.
Topics