Halls Living
Give It, Don't Bin It with Queen Mary's Reuse Scheme
Heading home this summer, but not sure what to do with your spare stuff?
Donate your unwanted items to Queen Mary's Reuse Scheme to help future students, local charities, and the planet.
Since 2017, the Reuse scheme has saved over 3500kg of items from landfill, raised over £20,000 for the British Heart Foundation and supported the vital work of Bow Foodbank.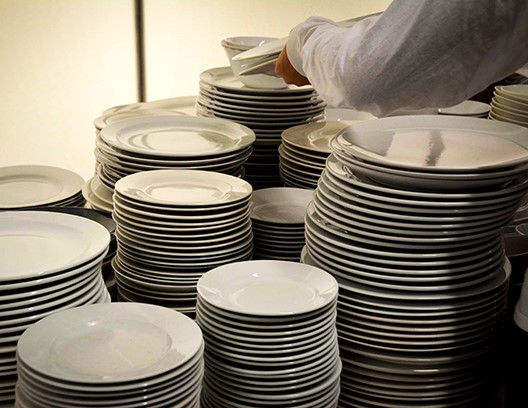 So, if you have any unwanted items from the list below, it's simple to get involved by taking them to a drop off point.
What will be collected?
Clean and washed bedding – duvets, sheets & pillows
Clean and washed towels
Clean crockery and kitchenware
Other useful items (i.e. clothing hangers, unwanted electrical items)
Unopened, non-perishable food
Toiletries (full & part bottles)
Cleaning products
Stationery
Drop Off Location & Times
Weekdays at Students' Union Hub Reception, Mile End, Tuesday 3rd May- Wednesday 1st June (9am-9pm)
If you have any questions, please contact the Students' Union on su-qmsu.reception@qmul.ac.uk
Other Items- Anytime Drop Off
Clothes & Shoes
Please place them in the British Heart Foundation donation banks in the following locations:
Near the Lock Keeper's Cottage
Between Maynard House and Varey House
Between Beaumont Court and Creed Court
Books
If you have any unwanted books, please place them on the Ground Café Book Swap shelf or drop them off in the Better World Book donation banks located at Mile End and Whitechapel libraries.
Perishable foods, open non-perishable foods
Please donate them to other residents who might be staying a bit longer or, ultimately, dispose of them in the general waste bin.
Follow the sustainability team on Instagram to stay up to date with the latest green news & events
Topics