Residential Life
Esther's blog: The Beauty in Womanhood
To begin with, a happy international women's day to all!
If you are not sure exactly what the day is about, it is a day to celebrate everything about women. Their goals, achievements, challenges, what they fight for, and so on.
When I started to write this, I was unsure of what angle I wanted to take. I later realised, that many times when we read about these kinds of days, it always focuses on influential people. People in the limelight are able to use their influence for good as we know who they are, but what about those we do not know?
So, I thought I would just talk about the woman herself.
The woman who, unlike what society thinks of her, is able to do exceedingly above what she can imagine. If you remember, one of the books I recommended two blogs ago was 'If nobody speaks of Remarkable things by Jon McGregor'. If no one speaks of the remarkable things about women, the world would be a very boring place.
Rather than speak only of inspirational things, talk about things that you have learnt from other women.

I was able to reach out to some of the women in my life and my main question to them was, 'What do you like about being a woman, and how have the women in your lives influenced who you are today?'
Person 1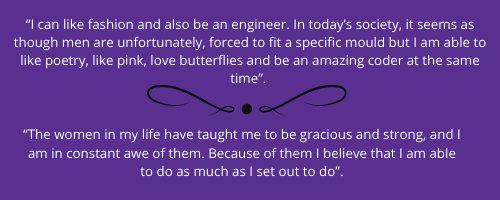 There is just something about this answer that I loved. There has always been this cringe phenomenon of wanting to be the "quirky" type. That a woman wanting to do "woman" things is boring. She is a woman; she loves every part of it, and she cannot be silenced. I celebrate her.
Person 2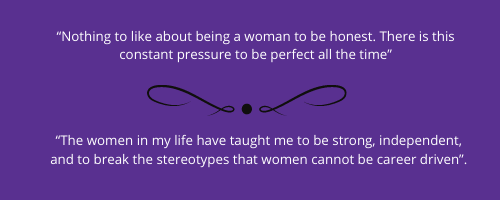 The women who we see being brave and influence us to do the same are to be celebrated.
Person 3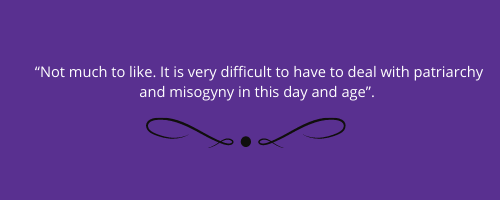 #RealityCheck. Not everyone will like it, but women still have to deal with the cards they are given in life and goodness do they deal with them wisely. For that, they should be celebrated.
Person 4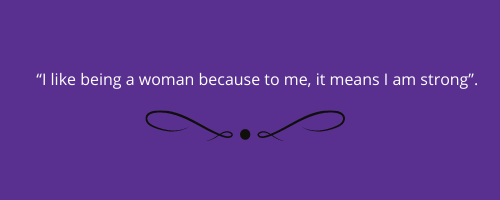 Objectively speaking, females go through a lot more than males do. They may not be physically as strong as men, but that is biological. But because of that, the strength of a woman developed in every other aspect.
The world has "forced" a lot of women to "endure", to quote a reaper at the gates [not sure if it is a good book, but I did like that quote when I saw it]. She went on to say, "the strongest people in my life are the women". There is this constant pressure along with an expectation to excel at everything; To be beautiful, smart, strong, caring, empathetic. Yet these very same women are disregarded for being the very thing that society expects from them.
I remember once I came across an article about a woman who said she was not given a job because she was apparently too beautiful to work at the company. As if there is supposed to be a correlation between your capabilities and your physical traits…
When a woman is not "smart", they are made to feel at a disadvantage, yet when they are, the superiority complex of others flares up. Then what exactly is it that you want?
It is unfortunate that women have always had to go through too much. There is so much more that a woman is capable of doing and that is what this day is here to celebrate.
The main thing many people said about what the women in their lives taught them is that woman can be strong, and still be sensitive. Women are strong, and it is not up to them to have to prove that they are all the time.
Women are carers and teachers. They are powerful leaders, and they drive for change. They are adaptive and creative. They #ChoosetoChallenge a society that always seems to not have the odds in their favour.

Remember there are many things that we are honouring this international women's day. We are celebrating the woman just being herself. Her game-changing self.
I waited until the end to use this final answer: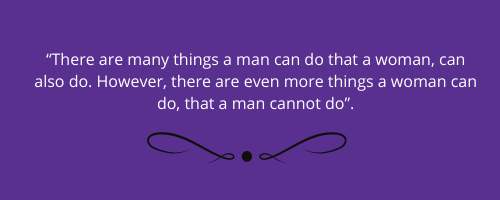 Simply spectacular. This is what international women's day is all about. Celebrating and embracing the things that women have done, can do, and are going to do.

Let us take some time out to think about the women in our lives and appreciate them. Say kind affirmative words, make them feel special. Be grateful for them at all times. Be celebratory all the time. Let the women in your lives know that they have been good role models to you, or if you are a woman, be a good role model to others. Keep the cycle flowing and pay it forward.

Once more, A happy International Women's Day to all.
Until next time, repose, and rest.

Topics