Residential Life
Blog: 5 tips for getting creative
There's no better feeling than the pride you feel in your own completed product. Whether it be an assignment, a meal or a piece of clothing. Clothing's what I've been trying to focus on for a while now. With my sewing machine, material from Walthamstow market and a couple visions, I've been working to make some of my own unique pieces. Now, I want to pass down some of the tips I wish someone had told me before I got started. Some might even be transferable to other skills, so even if you aren't planning to start your own clothing line, here's 5 tips for getting into sewing.
1. Make sure you got everything you need
There's nothing more annoying than getting into the groove, everything's going well, and then boom, you realise everything has to stop cause you have no buttons for this amazing top which is coming together. Picture the piece you want to create in your mind. What does it need? A zipper? Buttons? Different material for pockets? Take all this into account before you begin working. Or else you'll find yourself a week later, still promising to go to the shop for your final necessities, while your work gets chucked to the side and loses shape after long.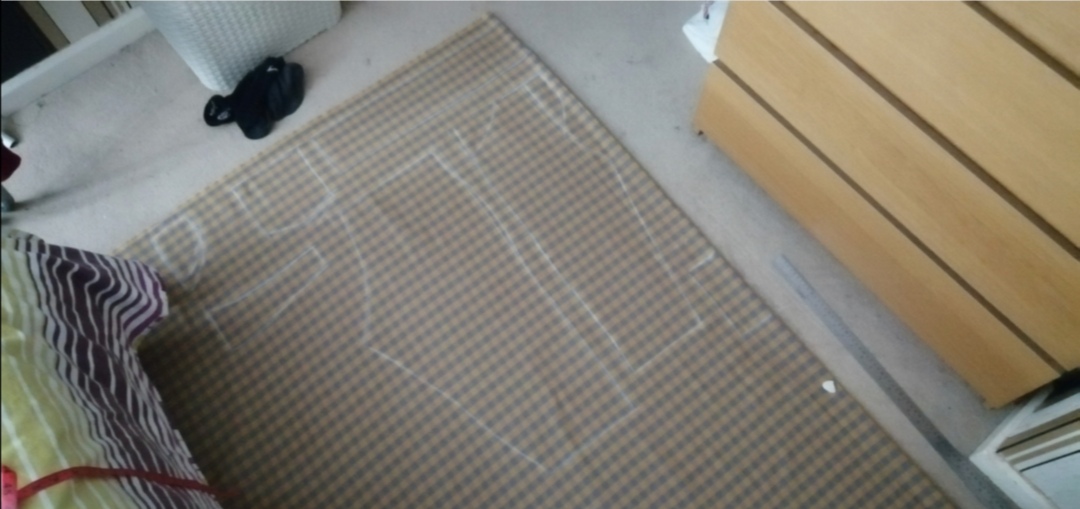 2. Watch a couple of tutorials through first
There's no "right" way of doing everything, people have different methods of accomplishing the same results. You are gonna take the time out to research these different ways of working to find what looks most appealing to you. Youtube, has a tutorial on everything, with all different skill levels. Go through a couple of different videos of people making what you plan to make, watch them all the way through, even they make mistakes or do convoluted steps you may need to go over or skip altogether. Find someone who goes at a speed and skill level you resonate with and go through their videos for inspiration. This makes it much easier for me as a visual learner too. One Youtube maven I love to follow for a digestible step-by-step guide on making professional level jeans is Angela Kane. Check her out.
3. Start analysing other people's clothes
It might sound counter-intuitive "these are professional made clothes, I can't compare my work to theirs", but you'll be surprised by just how many blemishes you can find in retail work. Shaky stitching, visible thread ends, uneven work. Let the hate flow through you. The same cynical eye you use for your own work, see it in other's people's too. You'll soon realise that everyone makes mistakes and nothing's ever perfect. Now, next time you're working and something doesn't go the exact way you want it to it'll be easier to let it go. Chalk it up to technical error or tell people you did it on purpose for artistic design, what do they know. I've actually gotten a lot of compliments for things I have done as a mistake in my work.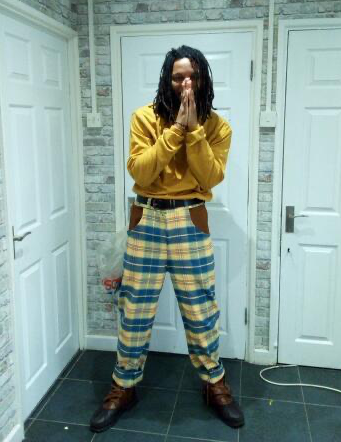 (I made this top and these pants)
4. Keep a note of your process
There's a little red note book that I keep and write down all my sewing steps with. This is a recent development but has been very helpful. Writing down measurements, steps, problems I've faced, whatever. It gives me notes for the next time I return to do another pair of trousers or a top. Without it I had 101 questions I had asked 101 times, "how long should this waist be?", "Are these two pieces meant to match perfectly?", "Is there any leeway in sewing these pieces together". Take the time to learn from your mistakes and also make the entire process your own, using your own words to guide you.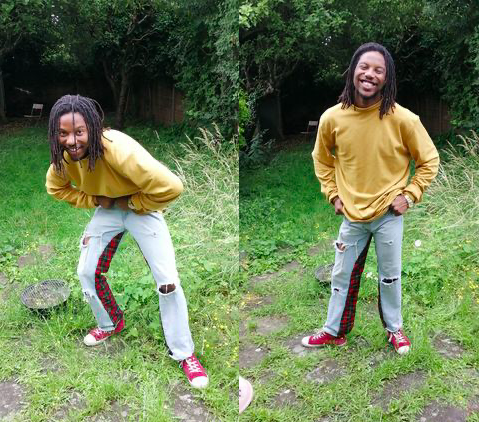 (I upcycled these jeans)
5. Just go for it
When getting into sewing, or any hobby for that matter, it's easy to get caught up in the thinking, the over planning, the analysing every nook and cranny and going over it in your mind time after time until you believe it will be perfect. It never will be, put your mind to rest. This incessant planning will only slow down your learning and diminish your final result. Just get started. Your work is not going to start off looking how it does in your mind, trust me; my boy laughed me out the room when I showed him the Kimono I was making, but once we finally make the move and stick with it, things eventually get better. The same guys pandering me to make him a top btw.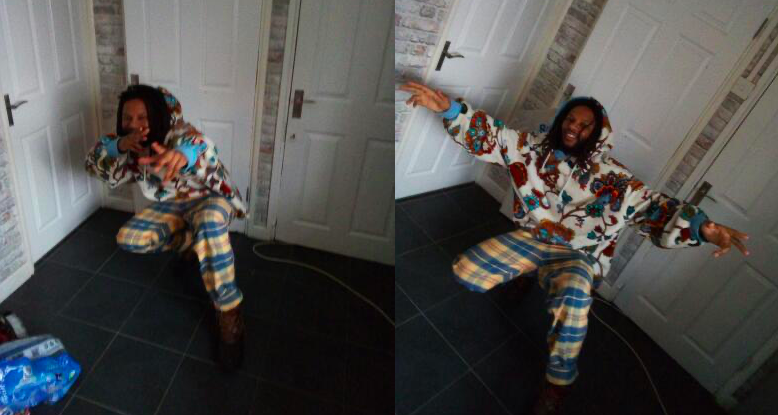 (I made the hoodie and pants in these photos)
Go get started, hope to see you on a billboard one day.
Topics