Residential Life
Alumni Blog: Gurjeet Kahlon - Challenging gender stereotypes

The journey to my degree was very difficult. I was never great at maths and had multiple maths teachers (all male) who told me I shouldn't pursue physics as I wouldn't be able to handle it. At the time, I was too timid to address it, but it wasn't fair and I definitely wouldn't stand for it now. I dealt with the discrimination I faced by proving my maths teachers wrong.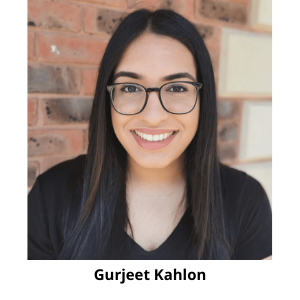 Why did you study Astrophysics at Queen Mary? Did you have a particular career path in mind?
I knew I wanted to study Astrophysics at the age of 16, when I studied astronomy as part of my GCSE physics course. I was immediately fascinated by space, and I knew that was what I wanted to pursue in life. When I visited the School of Physics and Astronomy at a Queen Mary open day, it just felt right – the staff and students were friendly and welcoming and I could see myself studying Astrophysics there. The main attraction for me was the observatory on top of the GO Jones building!
What did you enjoy most about studying Astrophysics and were there any academics that had a strong influence on shaping your time and studies here?
What I really enjoyed about studying Astrophysics was how much I learnt during my time as an undergraduate. As well as core physics modules, I also learnt how to code, and the astronomy modules were fantastic and taught me so much about the Universe. One of my favourite modules was 'Physical Cosmology', taught by Dr Phil Bull, and my current favourite module as part of my master's degree in Astrophysics is 'Electromagnetic Radiation in Astrophysics', taught by Dr Thomas Haworth. But I think the absolute best part of my degree was my dissertation – I used the telescope and imaging system in the GO Jones observatory to image and analyse star clusters! With my background in astrophotography, this was the perfect research project for me and I enjoyed it thoroughly. My project supervisor was Professor Richard Nelson, who taught another of my favourite modules, 'Our Universe' – this was the first astronomy module I did in my degree, and it laid a fantastic foundation for the rest of the astrophysical content in my undergrad.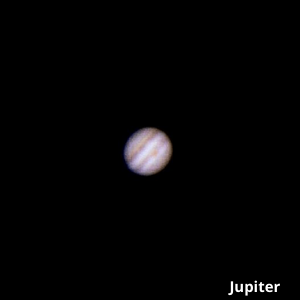 What did your role as Physics Ambassador involve and what did you gain from this experience?
As a Physics Ambassador, my main role was assisting with open days – this involved talking to prospective students, running and organising activities for them, and giving them an insight into what it is like to study Astrophysics at Queen Mary. I also did outreach work, visiting secondary schools to give physics demonstrations to year 7 and 8 students. Being an ambassador definitely improved my interpersonal skills and made me acknowledge the importance of outreach work, especially in science. I really enjoyed talking to prospective students and finding out why they want to study physics.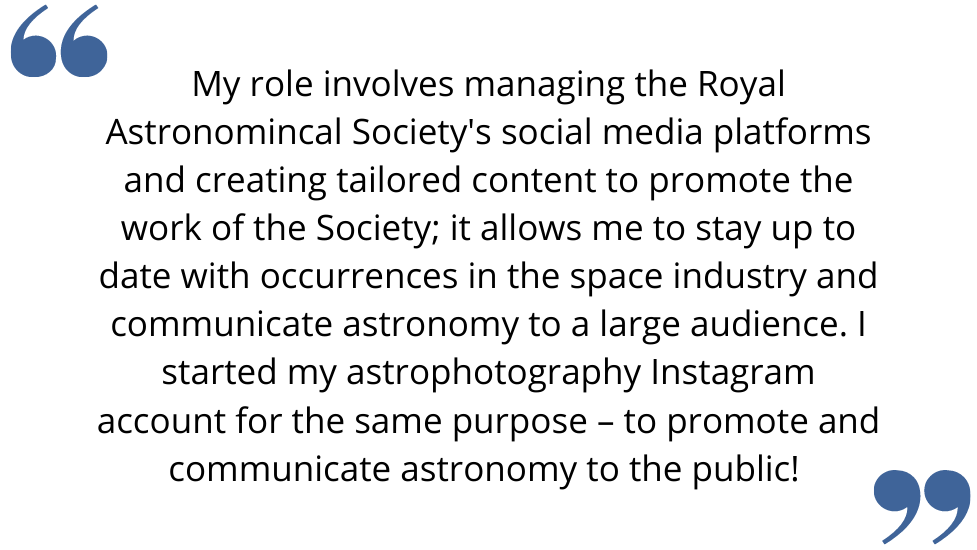 Can you describe your path since you graduated in 2020 and touch on how you secured your current position as Social Media Officer at Royal Astronomical Society?
I graduated with a 2:1 in Astrophysics in June 2020 and I was unsure whether I wanted to do my MSc yet, so I started applying for internships and grad schemes. The role I really hoped to get was Social Media and Communications Intern at the RAS – I've volunteered with the RAS before, and their work in encouraging and promoting astronomy is something I've always been interested in. I got the position and started in June 2020 and was an intern until January 2021. I am now at the RAS as a member of staff, and I'm really enjoying it! I'm able to work part-time whilst completing my MSc at Queen Mary; it's an ideal balance and I'm so lucky to have got the position.
Prior to my current role, I also did an internship with Lumi Space in 2019 which was great; it was one of the SEPNet internships advertised to undergraduate physics students in select universities. One of the best parts of this internship was launching a high-altitude balloon into space and recording its journey!
What are some of your daily responsibilities in this role and how does this job allow you to explore what you feel passionate about?
My role involves managing the Society's social media platforms and creating tailored content to promote the work of the Society, such as public events, outreach opportunities and press releases, as well as astronomical events. My role is ideal as it allows me to stay up to date with occurrences in the space industry and communicate astronomy to a large audience. I started my astrophotography Instagram account for the same purpose – to promote and communicate astronomy to the public! My work also allows me to communicate with professionals and other organisations in the field of astronomy, which is great for networking and learning more about the industry.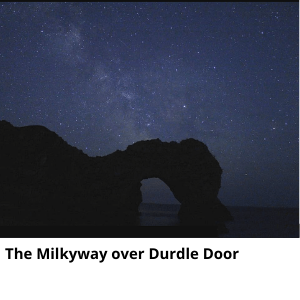 Social media yields so much power in today's technology savvy world, especially now we have become more dependent on it to connect with each other during the COVID pandemic. Have you had to adapt your content in response to the pandemic? If so, how?
By the time I started my internship at the Royal Astronomical Society, we were already in lockdown, so I didn't need to adapt the content too much – I just went with the flow of things. The RAS had already done a brilliant job of shifting their activities online, so it was easy to promote the excellent work they do! As of now, online public lectures are the norm and there has been a steady increase in the number of attendees for our lectures, and we also have plenty of learning resources on our YouTube channel which have been particularly popular for home schooling. I think the real challenge will be coordinating events online that usually would have hosted thousands of people, such as the annual National Astronomy Meeting in July!
How did you discover your interest in astrophotography and at what age? What are some of your favourite photos you've taken to date?
After starting my GCSE physics course and learning about lunar phases, I was intrigued, so I started stargazing in my back garden when I was 15. I'd never done it before, and it really bothered me that I was ONLY just seeing the beauty of the stars then. I wanted to share the night sky with everyone I knew, and that's when my journey into astrophotography began. I started to learn the night sky using a sky map and brought myself a pair of binoculars to see the Moon's surface detail and planets. I also saved up to buy a DSLR camera to image the night sky. When I was 16, my Mum brought me my first telescope, and I started to take more detailed images of the Moon – that's when I started my Instagram account! I brought a much bigger telescope a few years later, after saving up the money from my first job. I have loads of favourite images, but I'd probably have to choose my images of Jupiter – Jupiter is my favourite planet in our Solar System, and the amount of detail you can see on the planet's surface with a telescope is amazing. Even with binoculars, you can make out the Galilean Moons.
In my image of Jupiter, you can see Jupiter's cloud bands and the Great Red Spot – a massive spinning storm in Jupiter's atmosphere. I also love my scenic astrophotography shots of the Milkyway rising over Durdle Door, and the shot of my silhouette against the Milkyway. The bright streak you see in the image is a shooting star! The image was taken a couple of weeks before the annual Perseid meteor shower and I was lucky enough to capture a stray meteor in this shot. Also, my lunar shots will always be special to me because they played such an important part in my astronomy and astrophotography journey.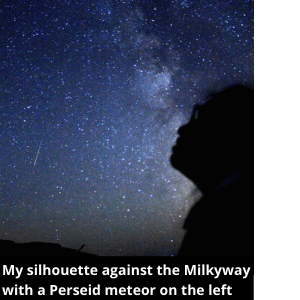 Why would you recommend that prospective students study Astronomy at Queen Mary based on your own experience?
The journey to my degree was very difficult. I was never great at maths (weird, as maths and physics go hand in hand!) and had multiple maths teachers (all male) who told me I shouldn't pursue physics as I wouldn't be able to handle it. I often got told that I should try something 'easier' instead; I knew they were wrong and kept trying anyway. I didn't do too great in my A-Levels, but Queen Mary offered me the foundation year programme which was exactly what I needed and prepared me for my degree better than A-Levels did! Queen Mary is so welcoming and was the only university I applied to that gave me a chance, despite my grades not meeting what my degree required of me. This is one of the main reasons why I'd encourage prospective students to apply to Queen Mary.
I never had a female physics teacher throughout my GCSEs or A-Levels, but I feel that if I did, I wouldn't have been discouraged from pursuing the path as many times as I did and I might have been more confident in myself and my abilities throughout my journey. I think there's still so much work to do in levelling out the gender imbalance in STEM subjects, especially physics, but my advice to prospective students is if you want to pursue a certain discipline, go for it and don't let anyone tell you different! I would encourage women to study STEM degrees so that the next generations of girls will see people like them in science and know it is a space for everyone.
How diverse is the industry that you currently work in and why do you think it is important that we see people who look like ourselves reflected in positions of power in the workplace?
In my workplace, I'm lucky enough to have a brilliant, diverse team. This wasn't the case for most of my journey – my A-Level physics class was dominated by men, and although this slightly improved at degree level, there was still a definite imbalance. In recent years, there has been an increase in the number of women and minorities present in physics and astronomy, but there's still a long way to go. It's so important to see diversity in positions of power; I think everyone needs to see someone similar to themselves reflected in order to have someone to aspire to and to know that no dream is off limits. I like to think that I'd be a role model for my younger self.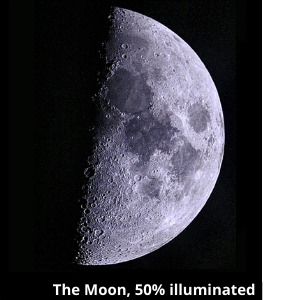 Have you witnessed or experienced any kind of discrimination in your career so far? If so, how have you dealt with such discrimination?
Touching back on my experiences with maths teachers, I can see that I was discriminated against as a woman and as a minority. Being told to pursue a different subject 'more suited to me' was really disheartening and perpetuated the stereotype that certain demographics are suited to certain subjects. At the time, I was too timid to address it, but it wasn't fair and I definitely wouldn't stand for it now. If a student is having trouble with a subject, they should be encouraged to address their problem areas and work at them, not give up entirely. The attitude of my maths teachers planted a lot of self-doubt in my mind, which I had to work really hard to erase during my degree. Any time I got lower marks than I should have, or performed badly on a piece of coursework, my mind would immediately say "they were right, you're in the wrong field and you can't do this". With perseverance, I made it to the end of my degree and I'm thankful I didn't give up; I dealt with the discrimination I faced by proving my maths teachers wrong.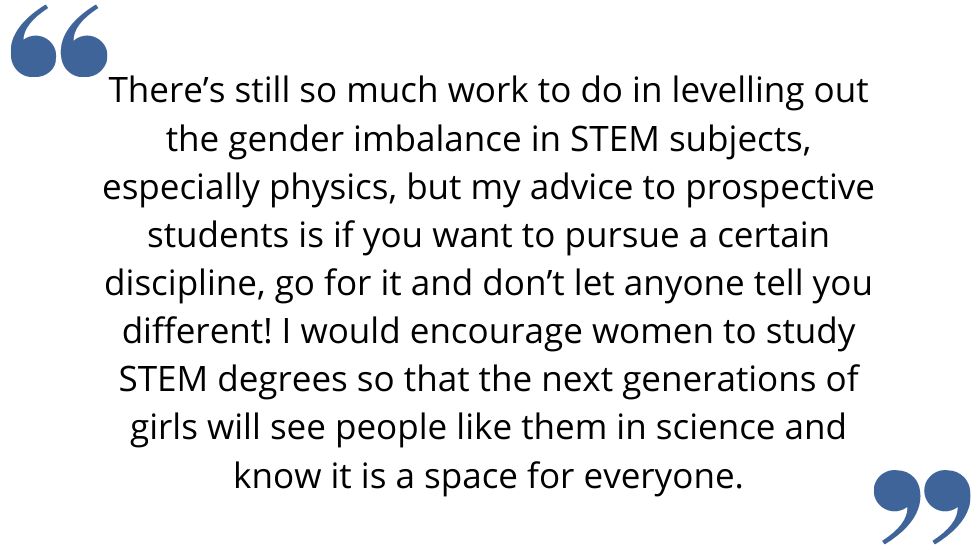 What are your future aspirations in terms of your career and in life?
I have always wanted a career in astronomical research, but I'm also really interested in scientific communication and outreach work. I think that both play a really important role in the world of science, so ideally I'd like to pursue both. My current plan is to complete my MSc and see where it takes me! Outside of my career, I want to work on growing my nail business and working on my personal growth and hobbies. I also want to travel as much as I can post-pandemic.
Finally, what has been special about your time at Queen Mary so far?
For me, the most special thing about my time at Queen Mary so far has been meeting like-minded individuals and inspiring academics that really reminded me why I chose to study Astrophysics. The community feeling of the School of Physics and Astronomy is great and is one of the main reasons why I have stayed on to do my MSc here.
This profile was conducted by Alumni Engagement Officer, Nicole Brownfield. If you would like to get in touch with Gurjeet or engage her in your work, please contact Nicole at n.brownfield@qmul.ac.uk.
Topics