Residential Life
10 ways to enjoy your time in London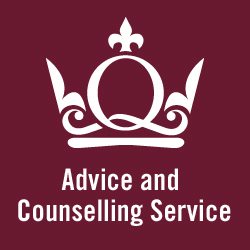 Moving to London from a different country will come with its challenges but it will also be an amazing and exciting adventure. To help get settled in, the Advice and Counselling Service have put together 10 ways to enjoy your time in London and at Queen Mary:
1. Apply to be a UKCISA International Student Ambassador. You can contribute to shaping a quality student experience, use your knowledge and first-hand experience of studying in the UK to influence policy. It's an exciting opportunity, but be quick, the deadline to apply is 15:00 (UK time) on Wednesday 3 November 2021.
2. QMSU have lots of diverse activities and events going on which you can join, including panel discussions, crafts, board games and more! You could also get a Student membership to the gym on campus, QMotion, or join a sports club or social league or get involved in the fun get active sessions.
3. Join a Society. There are so many to chose from, you could join the society from your home region, a hobby you already enjoy or learn about something new.
4. Meet international students from other universities, enjoy free and low-cost activities and/or join a low-cost trip with International Students House (Harry Potter fans, there is a trip for you soon!)
5. Stay in a different part of the UK, and meet new people, by taking part in a HOST trip. Some students report this was their favourite thing during their time in the UK.
6. If you enjoy walking or hiking, there is a series of walks called the Capital Ring which takes you all the way around London. You will discover new areas and at times you will be surprised that you are still in London.
7. Practise a language you are learning as part of 'Speaking Practice' with a Queen Mary student or staff member. You could also apply to be a language volunteer yourself if you fluently speak one of the languages available. It's a great way to meet other people.
8. Take part in a mindfulness taster or practice session for free at the Chaplaincy on campus. The Chaplaincy recognises the value of mindfulness and contemplative practices for supporting good mental health and general well-being.
9. Join a music group at Queen Mary. Music-making is organised by both the Music at Queen Mary and various student-run societies.
10. Check out Time Out London for free and low-cost festivals and local activities, there's a lot going on.
And finally, enjoy your time in London!

Topics