Halls Living
10 things I hate about Supermarkets…
We don't need to tell you how every little helps when it comes to the environment and with our Zero Waste shop opening right on your doorstep the need for supermarkets is no more!
Not only is zero waste shopping better for your health, and the environment, it's also much better for your wallet. So here are our 10 things we hate about shopping at supermarkets...

1. You have to buy a specific (often larger than you need) amount.
This can end up making your shop far more expensive than it needs to be and the leftovers often end up stacking up in your cupboard or going mouldy. At the zero-waste store, you can buy specific amounts for the recipes you want to make- no waste, less spending.
2. Never ending amounts of plastic.
It takes 1000 years for most single-use plastic to biodegrade, so those bits of plastic film and tubs will be around long after we're gone. Alongside this, we all know how annoying it is to take the bins out in halls, zero waste means fewer trips to the stinky bin room.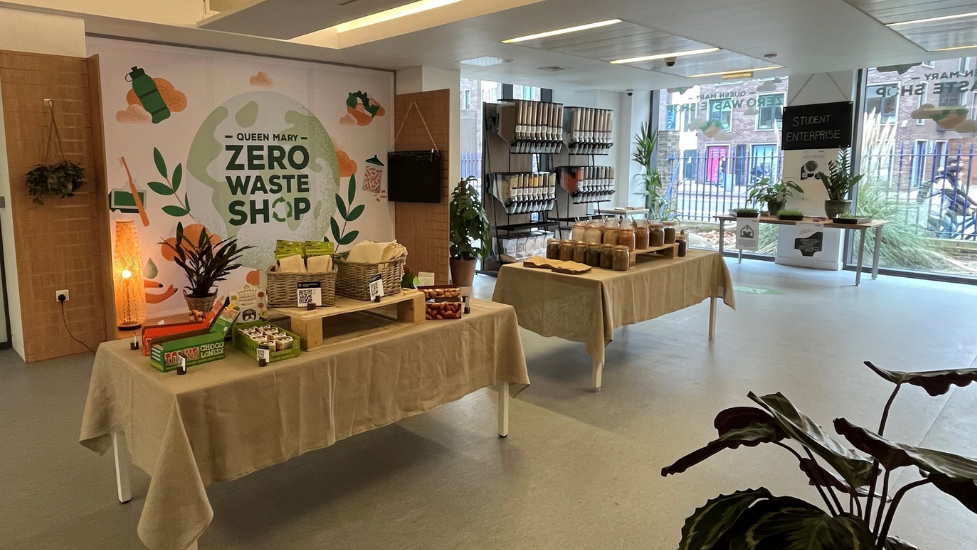 3. Accidentally buying unethical brands.
Did you know in 2013 Oxfam did research into who owns all the brands stocked in major supermarkets and found them to be dominated by 'The Big Ten'- these include Nestle, Coca-Cola and Unilever among others, all of whom don't have the most reputable & ethical working practices on record… (find more at https://wordnews27.com/what-companies-own-most-supermarketbrands)
4. Produce shipped in from abroad.
The shipping and aviation CO2 emissions are continuously growing year on year, and a lot of this is down to the demand for shipping produce from abroad to big supermarkets. This process also means produce is often grown to prioritise longevity over flavour. Who wants to be eating week-old tomatoes when they can be grown fresh here in the UK?
5. Long queues, need I say more.
The QMUL Zero Waste Store has great staff coverage so you won't be waiting ages at the checkout, and it's made even quicker with the in-store app that lets you add up your basket as you go round and process payments extra fast.
6. Low-quality produce.
Everything at the zero-waste store is carefully sourced, often organic and from reputable suppliers.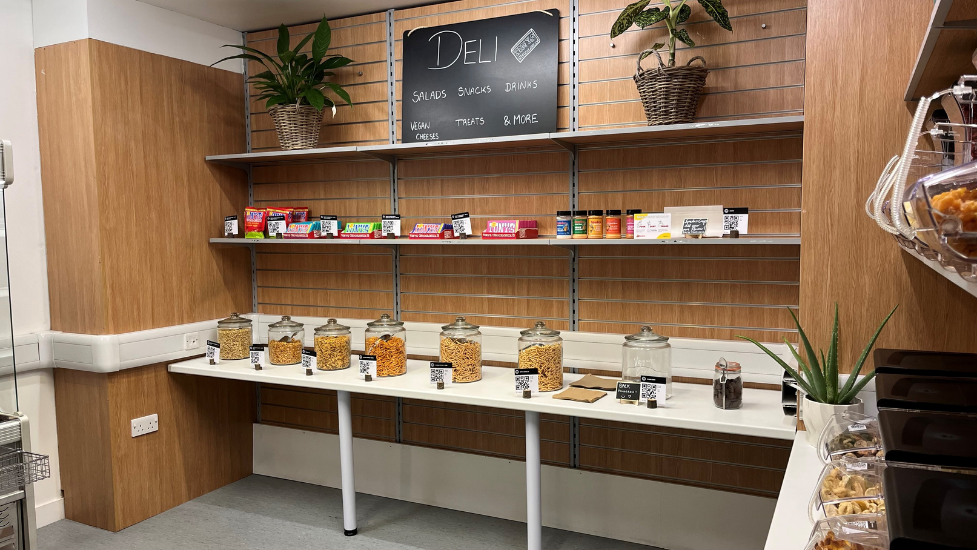 7. Don't know where things have come from.
At the QMUL zero-waste store all product origins are clearly labelled and we aim to source things as locally and responsibly as possible while maintaining affordable prices!
8. Accidentally going over budget.
We all add those cheeky extra items as we do the rounds of the supermarket and don't realise how much everything has added up to. With the QMUL zero waste store app you can see your basket adding up as you go round shopping so can keep an eye on your spending easier.
App Store
Google Play
9. Having to shell out extra money for plastic bags.
Bad for the planet and why pay those extra 10p's for a plastic bag when you can get stuff put in cute brown paper bags for free (and recycle them after!)
10. The vibe just isn't it.
Spilt milk on aisle 6, no windows, smelly meat juices, people fighting at the reduced section, halogen lights, and fridge aisles you need to put a puffer on to go down. Shop zero-waste where there are cute plants, wholesome products, and even windows (crazy we know)!
Still not convinced? Have a look at how much you could save by visiting our Zero Waste Shop...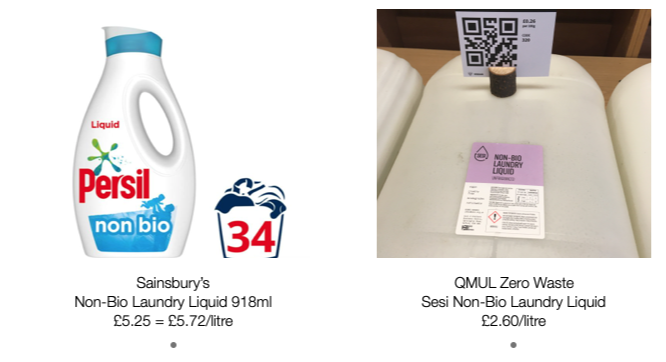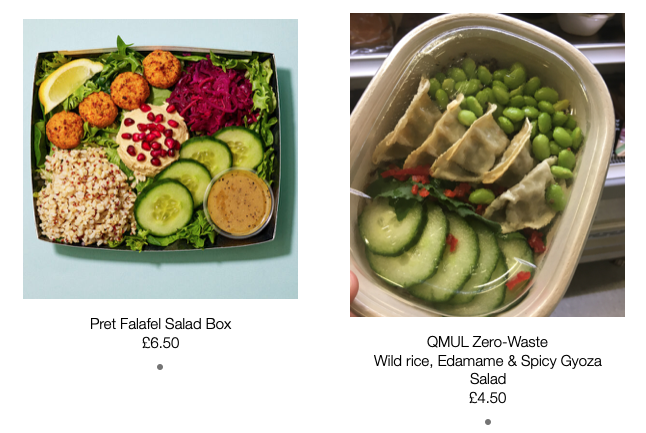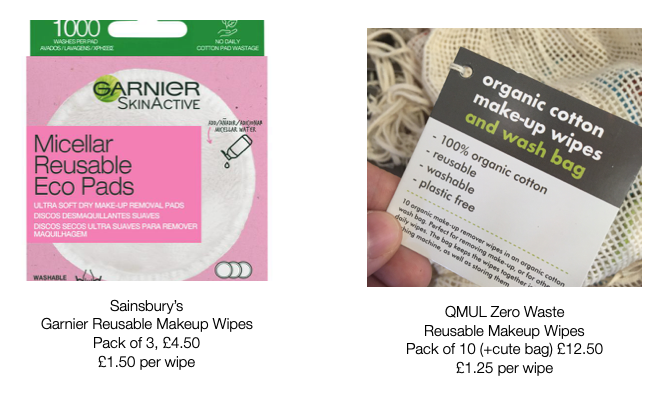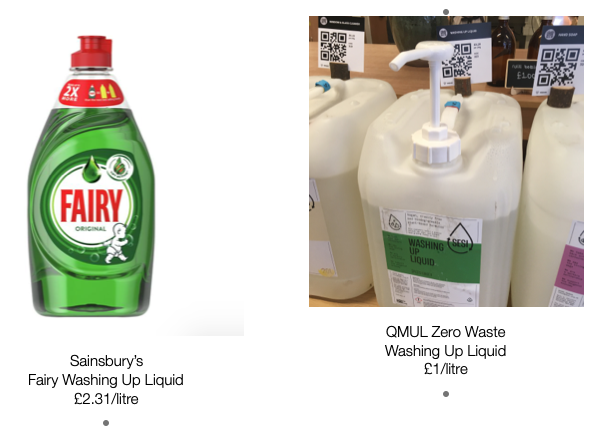 Follow us on Instagram for more @qmzero
Topics